Resplendent Rosés for Your Summer
© by Richard Fadeley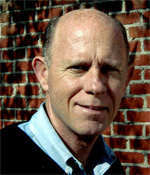 Once again you are confronted with displays of "pink wine" when you visit your local wine store as the rosés reemerge from their winter hiatus to tickle our palates and provide perfect accompaniment for our summer and fall lunches, picnics and tailgates. Dry rosés are a relatively recent development in the wine world but have really gained momentum in the last few years, so much so that the French are drinking more rosé than white. .
Tavel, a village in the right bank of the southern Rhone river, across from Chateauneuf du Pape, has been the standard bearer for pink wine (they produce dry rosé only) since they were granted one of the first AOCs back in 1936. Lately rosé from Provence has captivated throngs of wine lovers with their ever so slightly colored wines. While rosé is produced all over the world Europe tends to be the standard, but we tasted several from our west coast that were keeping up with "old world" leaders..
Rosés come in several distinct iterations so let's look at the various categories and some solid recommendations in each. Sparklers can be a refreshing way to enjoy this style, whether as an aperitif with smoked salmon or peel and eat shrimp or to accompany a chocolate dessert. We tasted ours with tiramisu: very nice. We liked all of the offerings and they covered the complete range. We had an old favorite from Champagne, the Montaudon NV Brut Rosé ($34 locally), followed closely by a Crémant de Loire from a co-op in Saumur ($13 locally). A Crémant de Limoux from Gerard Bertrand was also tasty. Crémants are sparkling wines made in the same style as champagne, but outside of Champagne, with locally available grapes and can offer good value in everyday drinking.
Lighter styles are ideal with picnics and as a lunch wine. Sometimes off-dry these wines are not over-bearing and can be just what you want with a mid-day meal. You would have to include white zinfandel in this group, though they tend to be sweeter than classic dry rosé. My favorite in this grouping was the '11 Toad Hollow Rosé of Pinot Noir ($12 locally) and the '10 Bougrier Rosé d'Anjou ($12 locally). Italy weighed in with a pleasant wine from Bardolino, their Santi '11 Infinito Rosé, comprised of the same grapes used to make Valpolichella.
Now we get to the heart of this style with the medium bodied wines that tend to define the genre. An alcohol level of 12.5%-13% seems to be the most user-friendly, allowing the fruit to shine while rounding out the mouth-feel and finish. And these were our favorites. Bone-dry, with good acidity and minerality, just what you need to go with tailgate fare, but not too heavy. We liked the '11 Colombo Cape Blue Rosé from Provence ($12 locally), the Mousset '11 Côtes du Rhône Rosé ($10 locally), the '11 Vitiano from Umbria ($10 locally), and my favorite was the '11 Acrobat Rosé of Pinot Noir from Oregon ($13 locally). We found a most interesting rosé from King Estates (Oregon), their '11 Luminous Pinot Gris($18). .
Rosé is always made from red grapes, but they put a different spin on it by giving extended skin contact to the juice from their pinot gris and making a wine that has characteristics of both rosé and a white wine, definitely worth a try, as it was superb with grilled cod on a bed of pesto.
Moving on to the heavier wines (13.5%) we get into wines that will need food to stand up to the higher alcohol. Our favorite was from Provence, '11 Château La Gordonne, while the Saintsbury '11 Carneros Vin Gris of Pinot Noir was pleasant as well. One of past favorites was still drinking nicely, the '10 Ménage a Trois Rosé, with some interesting spice notes.
Now you have a good shopping list, so get busy, before the warm weather is gone. Those long days, warm nights, fresh tomatoes, peaches and summer, itself, will be a memory before you know it!
Wine Review
SPARKLILNG
Montaudon NV Brut Grand Rose
****
Top Notch Sparkler
France
$ 37.99
Prince Alexander Cremant de Loire
****
A Best Buy
France
$ 12.99
Bertrand Cremant de Limoux
***
Rose from Provence
France
$ 17.99
LIGHTER ROSÉs
Toad Hollow 11 Rosé of Pinot Noir
****
Good Value Here
California
$ 11.99
Bougrier 11 Rosé d Anjou
***
Off-Dry & Nice
France
$ 11.99
Santi '11 Infinito Rosé, Bardolino
***
A Best buy
Italy
$ 9.99
MEDIUM BODIED
Acrobat '11 Rosé of Pinot Noir
****
Delicious
Oregon
$ 12.99
Colombo '11 Cape Blue
****
Good Value Here
France
$ 11.99
Guy Mousset '11 Côtes du Rhône
****
A Best Buy
France
$ 9.99
Vitiano '11 Rosé, Umbria
***
Another Best Buy
Italy
$ 9.99
FULL BODIED
Ch.t. La Gordonne, '11 Provence
****
Classic Provencal
France
$ 17.99
Folie a Deux '10 Ménage ‡ Trois
****
An Old Favorite
California
$ 11.99
Saintsbury '11 Carneros Vin Gris
***
An Interesting Nose
California
$ 16.99
Our four-star rating system and how it might compare to the WS 100-point scale:
* Decent (80-83)
** Good (86-87)
*** Very Good (87-89
**** Excellent (90+)

All ratings are only the opinions of our tasters and not meant to offend your personal favorites.
July, 2012
To contact Richard Fadeley, write him at webwineman@hotmail.com