<! - Page Contents Begin Here - >
A Rose is a Rose is a Rosé!
© by Richard Fadeley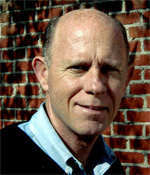 Have you noticed these pink wines popping up in the wine stores this past few weeks? They are not your everyday white Zinfandel or sweet pink wine. No, they are dry rosés and they are here for a very good reason; they are light dry wines with enough body and acid to work with lots of light fare or as an apéritif, they are made with a variety of red wine grapes, and they are an integral part of the wine world.
I will admit that these wines have not been a personal favorite, but this tasting convinced me that another folder needs to be added to my repertoire. There is a time and place for well made wines like these; and the old favorite sparklers fit right in with the food and our desserts.
Rosé wines are made with locally available red wine grapes but allowing minimal contact with the grape skins which normally imparts the color to red wine. No more than 8-48 hours of skin contact is allowed which imparts much lighter than normal color and also reduces the aromatic profile and body of the wine. You will no doubt remember Mateus and Lancers (from Portugal) as popular examples of slightly sweet and sparkling rosés and white Zinfandel would technically qualify as a rosé.
Wanting to learn a little more about these wines we decided to do a blind tasting of some locally available rosés along with appropriate food. We served lots of "picnic" type foods, sandwiches (chicken salad, ham), black-eyed pea salsa and chips, light cheese (Camembert), strawberries, pears, apples, and homemade and French bread along with a cross section of some intriguing wines. The star of the tasting table though was a dish of steamed Prince Edward Island mussels that seemed to be "in sync" with these flirtatious wines.
Our top scoring wine was a new release - Rosé de Pinot Noir - from a previous sparkling winner (Iron Horse) in a tie for first place with an interesting wine from Sonoma, Pedroncelli Zinfandel Rosé (not to be confused with a "White Zinfandel").
The French region of Provence, particularly its Bandol and Tavel districts, produces a lot of pink wine, and California seems to be producing its share of quality rosé. Any region can produce rosé with their locally approved grapes, and we will see pinks made with Sangiovese, Nebbiolo, Tempranillo, Cabernet Franc, Grenache, Mouvedre and Cinsaut. The latest trial balloons from California (white Merlot) and Australia (white Shiraz) offer more examples. They are refreshing and should have enough acid to pair well with foods but light enough for warm summer evenings.
We capped off our tasting with four interesting sparkling rosés that were perfect with a chocolate birthday cake (Dr. Stoney Denny´s 58th) and a homemade strawberry pie. The Taittinger Rosé was a powerful example of the essence of Champagne with beautiful color, expansive mouth-feel and a nice finish. The Gratien & Meyer Saumur was a close second and a good value.
These are fun and food-friendly wines with a lot to recommend them during warmer months. If you haven´t tried these wines grab one (this is only a sampling of what is out there, and there are lots more we haven´t tried); as an apéritif or with a white fish dish or antipasto you will be pleasantly surprised. They are also perfect picnic wines! But remember, though light in body, these wines still have 12% to 13.5% alcohol (ABV) and should be consumed with justifiable restraint. Tell us about your rosé experience and what you served with it. Send E-mail to webwineman@hotmail.com.
Free Times Rosé Review
Iron Horse, Rosé de Pinot Noir, '02 **** Best of Tasting California $11.49
Pedroncelli, Zinfandel Rosé, Sonoma, '01 **** Best of Tasting (tie) California $9.99
Zaca Mesa, Gris Z, '02 **** Pleasant Surprise! California $9.99
Chateau Guiot, Costières de Nimes, '02 **** A touch of oak France $9.99
Paul Jaboulet, Tavel, '02 **** A personal favorite France $15.99
Bonny Doon, Vin Gris de Cigare, 02 *** A nice rosé California $10.49
Chateau d´Aqueria, Tavel, '02 *** France $14.99
Toad Hollow, Eye of the Toad, '02 *** Best buy California $ 8.99
Marquis de Caceres, Rioja, '01 *** Spain $11.99

Sparkling Wines
Taittinger, Rose Prestige, Champange **** A big time wine France $39
Gratien & Meyer, Saumur *** Best buy France $13.99
Schramsberg, Brut Rose *** Special occasion California $24
Bouvet Rosé, Maine et Loire, Vin Mousseux *** Best buy France $11.99

Our four-star rating system and how it might compare to the WS 100 point scale:
* Good (80-84)
** Very Good (85-88)
*** Very Good/Excellent (88-90)
**** Excellent (91+)

August 2003
To contact Richard Fadeley, write him at webwineman@hotmail.com