Foodies Rejoice – This One's for You!
© by Richard Fadeley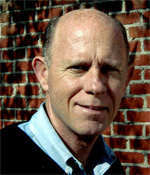 We keep thinking that the most "misunderstood variety-on-earth" will finally get some traction, and it looks like it just might be on the cusp of gaining the recognition that it so well deserves. According to the USDA, riesling (pronounced REES-ling) is now the most widely planted grape in the state of Washington. And it's making a statement in Australia as well. It has always been the top variety grown in Germany and France's Alsace. Washington's commitment to riesling seems to evidence a hope for the future for this most food friendly of wines.
Riesling seems to be forever branded by consumers as a "sweet" wine, but you have to look no further than this month's article to see that we have lots more to pick from than just sweet wine (although it has a place and is a favorite of many). Actually our distributors provided only one wine under 10% for this tasting, while most were 11.5% to 13%, and very tasty with the assortment of food we served with the wines.
While on the subject of sweetness, here's a tip on how to ascertain the sugar level of a wine before you purchase it and take it home. The percentage of alcohol (ABV) is your key to deciphering the sweetness of any wine. The sugar level in ripe grapes will usually result in wine around 13% to 15% alcohol if fermentation is allowed to continue until all the sugar is fermented. Riesling tends to top out around 13%, so wines between 12.5% and 13% will be dry (not sweet). Wines with alcohol levels between 10% to 12.5% will have some residual sugar and are referred to as "off-dry". Wines weighing in between 8% to 9.5% will show as sweet, though the bright acidity found in riesling will allow these wines to accompany a wide array of foods, think Asian take-out, sushi, and seafood. These wines can take a little spice and heat! And the higher classified German wines such as Auslese, Beerenauslese, and Trockenbeerenauslese can be exquisite desert wines, but that is another topic.
So, your 12.5% - 13% ABV wines should be bone-dry, but as previously mentioned, an off-dry wine will pair well with most foods, and it only takes a few sips to appreciate the balance these wines bring to the table. These are wines for "foodies", people who really enjoy putting together great food, often in a unique manner, and want the wine to support their efforts, not overwhelm it. Commonly referred to as food wine (as a lot of "old world" wines are), riesling has shown a remarkable ability to emigrate to the new world without losing its underlying charm and utility. Washington would be the poster-child for this phenomenon. So let's look at the wines.
For this article we tasted sixteen wines, all blind, over four days, with oriental take-out, chicken, sushi and fish dishes. One night we sautéed scallops that made a nice match, while all of the take-outs were just perfect, easy and inexpensive (the wines were too). On the fifth night, with our favoriete wines, the dénouement, baked cod on a celery-carrot puree with haricot vert and a shitake mushroom risotto. The wines performed beautifully all week, both as aperitifs and dinner partners.
Washington was our top source for tasty wine, followed closely by France, and you will find credible riesling being vinified in Michigan, New York and Ontario, Canada. New York's Finger Lakes is particularly well known for their renditions of this grape, and Australia is producing noteworthy wines that will persevere, while Germany will always provide benchmark riesling from their distinctive terrior. We only had a few entrees from Germany or their numbers would surely have been higher.
If you are looking for delicious food friendly wines, you will be surprised with riesling. Enjoy!
Wine Review
| | | | | |
| --- | --- | --- | --- | --- |
| Hugel '08 Riesling Hugel | **** | A Wow Wine! | France | $ 21.99 |
| Hogue Cellars '08 Riesling, GENESIS | **** | A Bonus Best Buy!! | Washington | $ 11.99 |
| Rene Sparr, '09 Excellence | **** | Another Top Wine! | France | $ 19.99 |
| Trimbach '09, Riesling | **** | A Big Wine! | France | $ 15.99 |
| Trefethen '10, Napa Valley | **** | Another Big Wine! | California | $ 19.99 |
| Thorn-Clark Mt. Crawford, '10 Eden Valley | **** | A Personal Fave! | Australia | $ 13.99 |
| Clean Slate '10, Mosel | **** | Another Best Buy! | Germany | $ 11.99 |
| Bridgman '10, Columbia Valley | *** | Another Best Buy! | Washington | $ 9.99 |
| Kudos '10 Riesling, Willamette Valley | *** | Tasty Wine, Best Buy! | Oregon | $ 11.99 |
| Snoqualmie '10 "Naked", Columbia V. | *** | Another Best Buy! | Washington | $ 10.99 |
| NxNW '10 Horse Heaven Hills AVA | *** | Another Best Buy! | Washington | $ 11.99 |
| Dr. Heidemanns-Bourgwieler 07 Dry Riesling | *** | Another Favorite! | Germany | $ 14.99 |
Our four-star rating system and how it might compare to the WS 100-point scale:
* Decent (80-83)
** Good (86-87)
*** Very Good (87-89
**** Excellent (90+)

All ratings are only the opinions of our tasters and not meant to offend your personal favorites.
March, 2012
To contact Richard Fadeley, write him at webwineman@hotmail.com