<! - Page Contents Begin Here - >
California's Red Gold
© by Richard Fadeley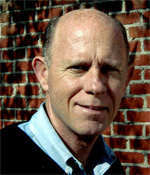 Since we started this review almost four years ago we have never reviewed the most heralded wine from our own country, California Cabernet Sauvignon. So to rectify that oversight we arranged a tasting and invited all comers. This grape put "new world" wines on the map back in 1976 when California Cabernet bested some of the top Bordeaux chateaux in a blind tasting in Paris. The rest is history as Cal Cabs have developed cult followings much like Coke and McDonald's hamburgers and paved the way for other producers in Australia, South America and South Africa. This is "the" wine for red meat and it seems to be a crowd-pleaser for social gatherings as well.
This noble grape is planted worldwide and is second only the ubiquitous Grenache in total production, though it trails only Chardonnay in California-and gains ground each year. It is thick skinned, late maturing, and provides the backbone and muscle to the famous blends of Bordeaux-where it is married with Merlot. It is also paired with Shiraz in Australia, Sangiovese in Italy, Cabernet Franc in the Loire, and with the traditional Bordeaux grapes in South Africa. It is truly the most noteworthy of the red grapes. It can be somewhat tannic and austere though, so even in California it is typically blended with a little Merlot or Cab Franc. Surprisingly in its home base of Bordeaux, Merlot is planted 2 to 1 over Cabernet but it is the dominant grape in most of the classified growth cuvées.
We bagged up an assortment of locally available California Cabs (17 wines) and tasted them blind, with food. For these full-bodied wines we served stuffed mushrooms caps, olives, celery, bread and an assortment of cheeses--manchego, aged Gruyère, and farmer's Cheddar. After the tasting we polished off the favorites with tenderloin of beef served with roasted Yukon gold potatoes and a Caesar salad (with anchovies, of course). Cabernet has the necessary chutzpah to handle red meat better than most any other wine, and the meaty, smoky flavors of the Cab seem to be "love and marriage" with the juices of the tenderloin. Some homemade honey-wheat bread brought everything together and mint chocolate-chip brownies made the meal complete without clashing with the bold wines.
The wines held up their end of the bargain with the BV's '98 Georges De Latour Private Reserve taking top honors; this from one of the oldest producers in Napa. It showed what a competent winemaker can do even in an off year. Dry Creek demonstrates a popular priced Cab that can run with the big boys with their entry from Sonoma and Clos du Bois leads a pack of "head turners" from the Alexander Valley. The quality of these mostly young wines was consistent across the board with several moderately priced Cabs showing as well as the premium brands. The weaker 2000 vintage had to struggle to keep up with the '99's and the promising '01's. While most of our favorites were using fruit from named AVA's a few wines were able to compete with more generic California fruit. We only looked at seventeen wines for this tasting and there are lots more out there. Now is a good time to experiment while prices are low. Try one of these the next time you are in your local wine store and let us know how it compares with your favorite. We welcome your questions and comments. Send E-mail to webwineman@hotmail.com. Enjoy!
Free Times California Cabernet Review
BV Georges De Latour Pvt Res '98 **** Best of Tasting Napa $75
Dry Creek Vineyards '00 **** Best Buy Sonoma $18.99
Clos du Bois Reserve **** Classy Cab Alexander Valley $25.99
Lava Cap Reserve '01 **** Smart Buy El Dorado $20
Simi Reserve '99 **** Nice Color & Aroma Alexander Valley $75
St. Francis '00 *** Another Favorite Sonoma $17.99
Rombauer *** Another Star Napa $34.99
Hess Select '01 *** A Best Buy California $14.99
Merryvale Starmont '00 *** A Favorite Napa $19.99
Simi Landslide '00 *** A Single Vineyard Wine Alexander Valley $39.99
Louis Martini Napa '00 *** A Best Buy Napa $18.99
Simi Alexander Valley '01 *** A Best Buy Alexander Valley $19.99
Domaine Napa '00 *** Another Best Buy Napa $19.99
Liberty School '01 *** Another Best Buy Paso Robles $13.99
Our four-star rating system and how it might compare to the Wine Spectator 100-point scale:
* Good (80-84)
** Very Good (85-88)
*** Very Good/Excellent (88-90)
**** Excellent (91+)

March 2004
To contact Richard Fadeley, write him at webwineman@hotmail.com