For Autumn Reds, We Like Pinot
© by Richard Fadeley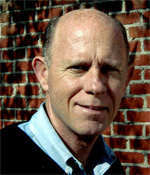 As we ease into fall, what better wine to lead the way than an elegant earthy pinot noir? We've danced around this red wine issue all summer with occasional Bordeaux or California zinfandel, or maybe a Côtes-du-Rhône, but with summer heat red wine can be tough. Pinot noir, on the other hand, can be just what you want for an autumn evening.
Pinot benefited from a bump from the movie "Sideways", but that was eight years ago, and now its time for the grind. They are back on a somewhat equal footing– with a full palate of red wines– as newbies to the wine world stick their toes in the water. But pinot noir does have a trump card that allows it to play Robin Hood, taking from the big rich reds and their meat pairings, and giving to the lighter foods choices such as chicken, salmon, veal, and pork, something that most big tannic reds have a problem with. Good acidity and lighter tannins allow this transformation, which rosés offer to some extent. But for the complete experience, pinot noir is the only choice.
I am always looking for an excuse to serve a red wine with the main course – usually not possible with seafood – so my first choice with lighter fare is a good pinot noir. I was encouraged that the average alcohol with the cross-section that we tasted was below 14%, which with a lighter nuanced wine like pinot, helps preserve the freshness and drinkability that is so important when it comes to food pairings. A lighter red has its place and a well-made pinot will fill that spot, but big alcohol (in my opinion) can get in the way. I tend to look for wines at 13.5% ABV (alcohol by volume) or less. Pay attention to the %ABV: you will be surprised. You may find that you like higher alcohol, but most people will prefer a lower ABV (12.5%-13%). It can make a big difference, particularly if you want more than one glass.
So let's taste a few of the currently offered pinots. We rounded up over 20 different wines from all over, bagged them up and tasted them blind, over several nights. As you might expect Burgundy produced several of our favorites. Burgundy (France) is home to the world's finest (and most expensive) pinot noir, while Oregon and California have something to add to the discussion as well. New Zealand weighs in with a notable wine, but the big surprise– are you ready for this– was Romania, with a co-op wine that cost $7 and was almost indistinguishable from a wine costing twice as much. Welcome to the new international wine market!
This grape has established a foothold in the US (particularly in Sonoma and Napa), and no where more so than in Oregon. The Willamette Valley is Ground Zero for a concerted effort to produce world-class pinot, and they are getting closer every year. They host the International Pinot Noir Celebration in McMinnville, Oregon each July, a three-day fete to pinot noir.
Don't expect big wine from a pinot noir. This is elegant, almost feminine, wine, made for food. You should be able to see your fingers through a glass of pinot, but the power is there, to pair with feathered game, chicken, portobello mushrooms, salmon, veal, or even lamb or beef. Over the course of several days we enjoyed the wines with typical summer Southern meals of grilled pork tenderloin with a cherry-plum sauce, grilled chicken, plank-grilled salmon, pork tenderloin and a beef tenderloin. The pinots were very much "at home" with these simple meals. A homemade blackberry cobbler was a nice way to finish off the wines.
In a tasting that has, in the past, been dominated by California wines, we found good wines from not only up-and-coming Oregon, but also France and New Zealand. Try a few of these pinots, with appropriate fare, and see what you think. There are quite a few to choose from but these will give you a baseline. Just remember to give them a slight chill and maybe a decant, too, then back into the bottle. You will definitely feel more at ease during the fall weather with a food-friendly pinot to accompany your meal. Enjoy!
Our Favorite Pinots
| | | | | |
| --- | --- | --- | --- | --- |
| Philip le Harde '09 Mercurey 1st Cru | **** | Tied for First Best Buy | France | $27.99 |
| Morgan '09 Twelve Clones SLH | **** | Rising to the Top! | California | $24.99 |
| Bouchard '09 Bourgogne | **** | Another Top Wine! | France | $18.99 |
| Recas '11 | **** | A Surprise Best Buy! | Romania | $6.99 |
| Kudo '09 Zena Crown Vineyard | ***1/2 | Another Top Scorer! | Oregon | $24.99 |
| Murphy-Goode '10 California | ***1/2 | Tasty Balanced Wine! | California | $14.99 |
| Acrobat '10 (King Estates) PN | ***1/2 | Good Effort Here! | Oregon | $16.99 |
| Cejas '08 Carneros Pinot Noir | ***1/2 | Big Wine! | California | $34.99 |
| Saintsbury '08 Carneros | ***1/2 | Smart Buy Tasty! | California | $21.99 |
| Four Graces '10 Willamette Valley | ***1/2 | Strong and Bright! | Oregon | $27.99 |
| Voss '07 Martinborough | ***1/2 | From Down Under! | New Zealand | $27.99 |
| Chavey '10 Bourgogne Grand-Ordinaire | *** | Everyday Best Buy! | France | $9.99 |
Our four-star rating system and how it might compare to the WS 100-point scale:
* Decent (80-83)
** Good (86-87)
*** Very Good (87-89
**** Excellent (90+)

All ratings are only the opinions of our tasters and not meant to offend your personal favorites.
October, 2012
To contact Richard Fadeley, write him at webwineman@hotmail.com