<! - Page Contents Begin Here - >
Pinot Noir: What's All the Fuss About?
© by Richard Fadeley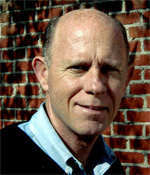 After all the buzz generated by the hit movie "Sideways" with the wine-geek character Miles waxing philosophically about the virtues of Pinot Noir, we felt somewhat vindicated since we also have been "beating the drums" for this most ethereal of wines for years.
Pinot Noir is by no means the "be all and end all" of the wine world, but with appropriate fare it certainly holds sway over a certain spectrum of the food/wine continuum. So as our tasters gathered for our annual end-of-the-season dove supper we again prepared to sample the current crop of Pinots.
We began the festivities with a sparkling version of this grape, Mumm Napa Blanc de Noirs from California ($12), a nice way to start (or finish) any event. Then we bagged up 17 Pinot Noirs from the US, New Zealand and France, tasting and scoring them blind with food. For starters we served an assortment of cheeses (D'Affinois, Morbiere, an aged chèvre, and Cheddar), Mousse Trouffé, fresh fruit, smoked salmon, crudités, and several breads.
Pinot Noir is one of the lightest reds and can be just the ticket for pairing with herbed chicken, feathered game, mushroom ragoûts, and darker fish (salmon, tuna, king mackerel). Better examples of this captivating wine will offer cherry, strawberry and raspberry aromas as well as earthy overtones and even forest floor, leather and spice.
Pinot Noir - and its cousin Pinot Meunière - figure prominently in sparkling wine production in Champagne, along with Chardonnay. But the world's fascination with this enigmatic grape stems from the wines produced in France's Burgundy region where the grape got its start. Here the Cistercian and Benedictine monks began cultivating Pinot Noir vines in the 14th century and today this small area south of Dijon is still the epicenter of production of world class Pinot.
Recent efforts in California, Oregon and New Zealand have shown promising results as this tasting indicates. Our top wine this year ('04 Chalone Monterey County) hails from California and is an affordable example of the virtues of Pinot. New Zealand and France were right there with credible efforts of their own. As you can see we found capable wines from many areas and were only scratching the surface. California Pinots, most notably from Sonoma and Monterey, have been turning heads recently; but pay attention to the alcohol, some get as high as an intoxicating 14.5 percent.
With Pinot sales up 30-40 percent since the wine-movie bump you will find more offerings and an increased presence on wine lists. Any of these recommendations would serve you well when it comes to exploring and pairing Pinot Noir.
We polished off the remaining wine with our grilled dove, wild rice and a garden salad with apples. We only tasted a few wines for this review, leaving you plenty of room for exploration on your own, but any of these should provide incentive to encourage further research.
Recommended pairings? Grilled portobello mushrooms with roasted red peppers and couscous or a cedar-plank-grilled coho salmon with garlic mashed potatoes go well with these sleek beauties, and you can't beat the delicate flavors of dove or quail to showcase good Pinot.
Tell us about your favorite Pinot Noir and food combinations, we like to hear from you. Send E-mail to webwineman@hotmail.com. Enjoy!
Free Times Pinot Noir Review
Chalone '04 Monterey County **** Best of Tasting California $19.99
Stoneleigh '03 Marlborough **** Another Star New Zealand $14.99
Leflaive '03 Cuvee Margot Bourgogne **** Highly Recommended France $17.49
Hangtime '04 Santa Maria **** WS Top 100 Wines California $15.99
Sterling '03 Napa *** Recommended California $21.99
Mondavi '04 Central Coast *** A Best Buy California $11.99
Carmel Road '04 Monterey County *** Classy Wine California $16.99
Dyed-in-the-Wool '03 Marlborough *** Another Best Buy New Zealand $9.99
Night Owl '04 Monterey County *** Full Bodied California $12.99
Louis Latour '03 Pinot Noir Bourgogne *** Best Value/Great Juice France $9.99
Domaine Coteau '02 Yamhill County ** Good Vintage in OR Oregon $24.99
Deloach '03 ** Rebounding Winery California $16

Our four-star rating system and how it might compare to the Wine Spectator 100-point scale:
* Good (80-84)
** Very Good (85-88)
*** Very Good/Excellent (88-90)
**** Excellent (91+)

November 2005
To contact Richard Fadeley, write him at webwineman@hotmail.com