<! - Page Contents Begin Here - >
You Say Gris, We Say Great!
© by Richard Fadeley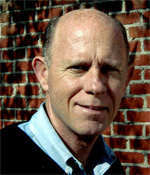 Whether you call it Pinot Gris, like they do in Oregon and France, or Pinot Grigio, as the Italians and, increasingly, Californians do, this is one easy-drinking, thirst-quenching wine.
Pinot Gris (or Grigio) gets its name from the pale gray to pinkish hue of the skins of this grape, which seems to do best in cooler climates. Pale straw to light golden in color, PG has become a star in Oregon, where it threatens Chardonnay's dominance as the region's premier white wine, not least because it makes an excellent match with the local salmon, as well as oysters.
To check in on these warm-weather favorites, we assembled 22 wines from noteworthy areas, bagged them up and tasted and scored to our hearts' content. Our blind tasting revealed several surprises, which just goes to show that perseverance can pay off. California weighed in with several of our top picks, and Italy once again showed us why Italian Pinot Grigio has become our largest imported varietal wine.
Our top rated wines, however, were from Alsace, where Pinot Gris is one of several white grapes vinified there along with Riesling, Sylvaner, Gewürztraminer, Pinot Blanc and Muscat, occasionally combined in blends.
The No. 1 rating went to 2005 Trimbach Pinot Gris Private Reserve. Although labeled "reserve" it is in fact Trimbach's basic Pinot Gris bottling; their premium label is Reserve Personnelle ($35), not included in this tasting. Another Alsatian, Pierre Sparr, took a "silver medal" with their '05 Pinot Gris.
The French may set the standard for this wine, but the dedicated winemakers of Oregon may have found world-class breeding grounds for this early maturing grape. WillaKenzie, located in the Willamette Valley south of Portland, served up a competitive challenger; and of course the Italians (all northern) have enough experience with Pinot Grigio to be noteworthy.
Biltmore Estate presented another classy wine - with California and Washington fruit. This popular North Carolina showplace has done well in several of our tastings and might be the focus for a nice day trip or week-end to the Asheville area. A well-made Pinot Gris will rarely see any oak, and has crisp acidity which makes it a good food match. It was a most pleasant way to spend an evening, tasting our way through these great summer sippers!
We served these wines with Stilton cheese with apples and pears, olives and celery, tapanade and hummus. Pinot Gris/Grigio should be drunk young and will rarely cost over $20, making it a convenient choice as an introductory white wine, and a good pairing with an assortment of lighter food. A well-made Pinot Gris bears comparison with a mid-weight Chablis at about two-thirds the price, and it is what I typically recommend as the generic white wine for weddings and other large gatherings. Try it as an apéritif or with shellfish or seafood and even sushi.
We finished the wines with sides of plank-grilled salmon with roasted potatoes and a Stilton salad. The Pinot Gris hung right in there with the salmon to make a memorable pairing. For dessert there was home-made strawberry pie and gourmet cookies. Our top wine from Trimbach was a repeat winner, displaying the characteristic full bodied and honeyed potential of Alsace, while Oregon is not far from the same latitude and enjoys a similar climate.
Tell us about your favorite Pinot Grigio and what you like to serve with it. Send E-mail to webwineman@hotmail.com. We enjoy hearing from you.
Free Times Pinot Gris/Grigio Review
Trimbach '05 Private Reserve, Alsace *** Best of Tasting France $18.99
Pierre Sparr '03, Alsace *** Another Star France $14.99
Biltmore Estates '04 Pinot Grigio *** Consistent Winner $10.99
WillaKenzie '05, Willamette Valley *** Repeat Favorite! Oregon $20.99
Zenato '05, delle Venezie *** A Best Buy! Italy $8.99
MacMurray Ranch '04, Sonoma Coast *** A Domestic Star! California $17.99
Sterling '05 Central Coast *** Another Best Buy! California $11.99
Bollini '05, Trentino *** Personal Favorite Italy $12.99
Livio Felluga '05 *** High-End PG! Italy $24.99
Jermann '05 Venezie Gullia *** A Top Italian! Italy $18.99
Sartori '05 *** Another Best Buy! Italy $8.99
Barone Fini '05, Alto Adige *** Another Favorite Italy $13.99
Tiefenbrunner '05 Alto Adige *** Repeat Favorite Italy $11.99
Our four-star rating system and how it might compare to the Wine Spectator 100-point scale:
* Good (80-84)
** Very Good (85-88)
*** Very Good/Excellent (88-90)
**** Excellent (91+)
April 2007
To contact Richard Fadeley, write him at webwineman@hotmail.com