<! - Page Contents Begin Here - >
Good Gris, Great Gris!
© by Richard Fadeley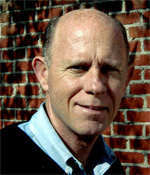 At a wine class recently, a nice Pinot Gris from Oregon reminded me that we had not taken a look at this variety in a while. To rectify that oversight we quickly assembled an assortment of wines from the US, Italy and France to assess the current crop of this dry crisp white wine. Pinot Gris (or Grigio as it is called in Italy) gets its name from the pale greyish hue of the skins of this rather minor grape, which seems to do best in cooler climates.
This pale straw to light gold colored wine has become a star in Oregon. It now replaces Chardonnay as their premier white wine, proving to be a nice compliment to their salmon as well as oysters. Our blind tasting revealed several surprises, which just goes to show that perseverance can pay off. California weighed in with the top two wines from a region not known for classy Pinot Gris, and Italy showed us why Pinot Grigio has become our largest imported varietal wine.
We bagged up 18 Pinots and tasted them alongside an assortment of appetizers ranging from paté to pears. Our tasters brought such delights as smoked salmon, marinated calamari, cream cheese with a parsley pesto, shrimp dip, Mousse Troufé, olives, celery, pears and apples. For cheeses we served Stilton and a crusted baked "Brie En Crout" with raspberry jam and almonds. They all went well with the wines. We finished up with an assortment of wraps and a fresh strawberry pie capped with a light whipped cream. It was a most pleasant way to spend an evening, evaluating these great summer sippers!
Pinot Gris/Grigio should be drunk young and will rarely cost over $18, making it a convenient choice as an introductory white wine, and a good pairing with an assortment of lighter food. A well made Pinot Gris will masquerade as a mid-weight Chablis at about two-thirds the price. Try it as an apéritif or with shellfish or seafood and even sushi. Our top wine from Rancho Zabaco displays the potential of the cooler Sonoma county AVA, while Estancia produces a winner by blending in a little Chardonnay (16%) to round out the fruitiness of the Pinot Gris.
Banfi continues to make a pleasing Pinot Grigio in Tuscany in spite of that grape's reputation as a cool weather variety. Oregon demonstrated their commitment to Pinot Gris with several medal winners in this tasting.
Tell us about your favorite Pinot Grigio and what you like to serve with it. We would like to hear about your favorite SB and what you like to serve with it. We welcome your questions and comments. Send E-mail to allsteel@msn.com. Enjoy!
Free Times Pinot Gris/Grigio Review
Rancho Zabaco, '03 Sonoma County *** Best of Tasting California $15.99
Estancia, 03 *** Another Favorite California $13.49
Banfi San Angelo, '03 Toscana *** Consistent Winner Italy $12.99
King Estate, '02 *** Repeat Favorite! Oregon $12.99
Ponzi, '02 Willamette Valley *** A Best Buy Oregon $10.99
Bottega Vinaia, '03 Trentino *** A Personal Favorite Italy $14.99
Pighin, '02 Friuli *** Another Star Italy $12.99
McManis, '03 *** A Best Buy California $8.99
WillaKenzie Estate, '03 Yamhill County *** Personal Favorite Oregon $16.99
Adelsheim, '03 *** Oregon $16.99
Domaine Schlumberger, '99 *** Alsatian Pinot France $19.99
Zenato, '03 *** A Best Buy Italy $ 9.99
Our four-star rating system and how it might compare to the Wine Spectator 100-point scale:
* Good (80-84)
** Very Good (85-88)
*** Very Good/Excellent (88-90)
**** Excellent (91+)

April 2004
To contact Richard Fadeley, write him at allsteel@msn.com
Back to the WebWineMan index page
<!- Page Contents End Here ->