Pinot Gris and Grigio
© by Richard Fadeley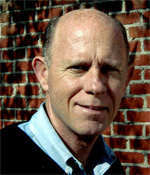 What may be viewed as a minor grape in most of the world is fast becoming a major player in the Pacific Northwest. Pinot Gris (also known as Pinot Grigio in Italy) gets its name from its light color and is a relative of the red grape Pinot Noir. It yields a sprightly crisp white wine that will exhibit pear, apricot, apple and peach overtones along with some mineral and citrus flavors.
Pinot Gris from the Alsace region of France will be even more complex with some honey and floral notes. Based on the wines we assembled for this tasting the producers in Oregon and northern California have a promising future with this refreshing wine.
This relatively obscure variety can be a pleasant summertime quaff, pairs well with light fish dishes, shrimp, oysters, mussels, salmon, and poultry, and can be a great jumping-off spot for the wine novice. A friend of ours just forsook her favorite White Zinfandel and took the plunge into real wine with the Cavit Pinot Grigio, one of the entries in this tasting of 17 wines.
We tasted the wines blind, with food (cheeses, fruit, olives, almonds, salmon, marinated shrimp and bread), and can recommend all the listed wines as good examples of this genre.
Our top-rated wine - 1999 Trimbach Pinot Gris Reserve - hails from Alsace, where it is one of five white grapes vinified (along with Riesling, Sylvaner, Gewürztraminer, and Pinot Blanc) all of which may be included in a blend. Trimbach refers to this wine as a "reserve," but it is their basic Pinot Gris; the premium label, Reserve Personnelle ($35), was not included in this tasting.
Again the French set the standard for this wine, but the dedicated winemakers of Oregon may have found world-class breeding grounds for this early maturing grape. King Estate, located just outside Eugene, Oregon served up a competitive challenger. And of course the Italians (mostly northern) have enough experience with Pinot Grigio to be more than respectable. A well-made Pinot Gris will only see a little, if any, oak and can remind you of a crisp Chablis which makes it a good food match.
King Estate (http://www.kingestate.com) was started in 1991 by Ed King III, who recognized the potential of the vine in Oregon and is rapidly turning heads in the wine world. King Estate produces Pinot Noir and some Chardonnay – from Dijon clones - as well as Pinot Gris and Reserve Pinot Gris. Forsaking most of their Chardonnay plantings in favor of Pinot Gris, they are making the commitment to compete on a world class level; and if this tasting is any indication they are well on their way.
Trimbach, on the other hand, has a slight head start, having been a leading producer in Alsace since 1626, supplying their Rieslings and Pinot Gris to fans all over the world. Northern Italy provides many good examples of Pinot Grigio, which might just be their finest white wine, and even Tuscany - famous for its reds - shows some versatility with the Banfi San Angelo.
Northern California weighs in with a bargain in the Talus, and even the reliable Pinot Noir producer Saintsbury is bottling a limited production Pinot Gris (not in this tasting). I am convinced that Pinot Gris is Oregon's most consistent wine, although the elusive crown of "Best Pinot Noir Outside Burgundy" will always be the horse that pulls their wagon. But Pinot Gris just might give Riesling some competition in the race for the new taste sensation in white wines.
Good Pinot Gris won't bust your budget either. Rarely does this wine sell for more than $20, but it masquerades as a neat un-oaked Chardonnay with moderate acids and good fruit levels that will dance on your tongue. Give some of these labels a chance against your regular Chardonnay or as a substitute for that favorite Sauvignon Blanc and let us know what you think. We enjoy hearing about your favorite wines and what you like to serve with them. Send us E-mail at webwineman@hotmail.com.
Free Times Pinot Gris/Grigio Review
Trimbach Reserve, 1999 **** Best of Tasting France $16.99
King Estate, 2000 **** A Close Second Oregon $13.99
Livio Felluga, Friuli, 2001 **** Classy Wine Italy $19.99
Talus, 2001 **** A Bonus Best Buy! California $5.99
Bottaga Vinali, Trentino, 2001 *** Italy $14.99
Banfi, San Angelo, Tuscany, 2001 *** Italy $13.99
Tiefenbrunner, delle Venezie, 2001 *** A Perennial Star Italy $10.99
Maso Canali, 2000 (Ecco Domani Premium) *** Italy $18.99
Sokol Blosser, 1999 *** Oregon $15.99
Ponzi, 2000 *** Oregon $13.99
Santa Margherita, 2001 ** Italy $18.99
Shelton, 1999 (NC Winery w/OR Grapes) ** Oregon $15.99
Our four star rating system and how it might compare to the WS 100 point scale:
* Good (80-84)
** Very Good (85-88)
*** Very Good/Excellent (88-90)
**** Excellent (91+)
All ratings are only opinions of our tasters and not meant to offend your personal favorites.
August 2002
To contact Richard Fadeley, write him at webwineman@hotmail.com