Wine's Designated Hitter: Pinot Grigio
© by Richard Fadeley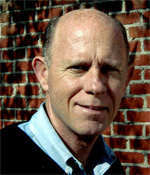 When a wine becomes wildly popular there can be some down side, over production is just one, and a confusing plethora of labels can further complicate the buying experience. Such is the fate of our most widely imported white wine, pinot grigio – also know in France as pinot gris.
Pinot grigio has become the "Bud Light" of the wine world, easy on the wallet, not complicated or too complex, no aging required, and dependably food friendly. Not a bad rap sheet, and for this reason, probably the easiest wine to enjoy in a variety of settings. Rarely my first choice, but a never-disappointing second choice, pinot grigio in the right hands and the right mindset, can produce lovely mouth-watering wine, it's just that we are more familiar with the everyday big-bottle labels that can also offer good value.
Alsace is the home of pinot gris, and there it is made in an elegant style befitting a world-class wine. Oregon has adopted the grape and the name and, in my opinion, has done a credible job producing on-point wines with good acidity and definition. While the Italians, mainly in the northeastern regions of Trentino-Alto Adige, Friuli-Venezia Giulia, and the Veneto, are making boatloads of user-friendly and affordable pinot grigio, as well as more distinguished examples of notable wines. Colli (DOC) seems to be a hotbed for top notch PG.
To get our arms around this ubiquitous wine we tasted an assortment of pinot grigio/gris to find out just what is happening with this French grape, that the Italians have turned into a household word. Tasting these wines blind with food, over several days, gave us a different perspective on the utility of this oft maligned grape. Almost everything we tasted would be worthy of serving as an aperitif or with a first course.
Pinot grigio works well with lighter fish dishes, chicken, and even salmon. Good acidity allows it to pair well with Stilton, Brie, and wash-rind cheeses such as Epoisse or St. Marcelline. Or try it with honeydew melon with prosciutto ham as a starter. Maybe with a little chopped mint.
We really found no bad wines. Some were better than others and some were at the top of their game, well beyond ordinary. But all in all, pinot grigio is an easy choice in the wine store. It's fun to mix it up a little, trying new labels to keep your palate alert. These wines can mimic white Burgundy (chardonnay) in many respects – but you probably already knew that – and at a nice discount. Maybe that explains the universal appeal of this mutation of pinot noir.
Several outstanding wines hailed from Colli, led by our favorite (2010 Livio Felluga), served with a chicken tagine (chicken, sweet potatoes, golden raisins, Moroccan spices). From Alto Adige the '11 Barone Fini has been consistently good wine over the years. The higher altitude gives real definition to the grapes. And the 2010 Ca' Montini was an impressive wine in an impresive bottle. An 2010 Zenato was particularly nice with a cup of she-crab soup, while the Bottega Vinaia has always impressed. The 2010 Tiefenbrunner is an old favorite that seems to be a stalwart. The 2010 Acrobat (from King Estates) is a particularly noteworthy effort. We tasted through twenty-two wines and have mentioned our top picks. See if your house pour made the list, but don't worry if it didn't. There is plenty of good pinot grigio out there.
Pinot grigio is my "designated-hitter" at weddings and big parties; we keep a bottle chilled for unexpected company. You cannot go wrong with one of these user-friendly, no-fuss, no-muss, all-around good basic white wines. You won't find any oak and the alcohol is moderate. This is what wine is all about, good friends, good food, good wine. Don't worry about what it cost, the wine is the background music. Let the band play on! Our favorites should give you a good place to start, but let us hear about your house pours and what you like with them. Enjoy the rest of your summer, there's not much left!
Wine Review
| | | | | |
| --- | --- | --- | --- | --- |
| Livio Felluga 2010, Colli | **** | Best of Tasting! | Italy | $ 21.99 |
| Barone Fini, '11 Alto Adige | **** | Consistent Favorite! | Italy | $ 15.99 |
| Ca' Montini 2010 Pinot Grigio, Trentino | **** | Nice PG! Nice Bottle! | Italy | $ 14.99 |
| Bottega Vinaia 2010 Trentino | **** | Always a good pick! | Italy | $ 14.99 |
| Acrobat 2010 Pinot Grigio | **** | A Best Buy! Tasty. | Oregon | $ 10.99 |
| Banfi '11 San Angelo, Toscano | *** | Good Value Here! | Italy | $ 15.99 |
| Jermann 2010 Fruili | *** | Another from the NE! | Italy | $ 15.99 |
| Swanson 2010 Napa Pinot Grigio | *** | Aromatic & Crisp! | California | $ 16.99 |
| Zenato '11 Pinot Grigio | *** | Another Best Buy! | Italy | $ 9.99 |
| Adelsheim 2010 Willamette Valley | *** | Another Good Value! | Oregon | $ 13.99 |
| Tiefenbrunner '11 Pinot Grigio | *** | Long Time Favorite! | Italy | $ 11.99 |
| Willamette Valley Vineyards '09 PG | *** | Past Favorite! | Oregon | $ 14.99 |
| Lagaria '11 Delle Venezie | *** | Another Best Buy! | Italy | $ 9.99 |
| Seven Daughters Pinot Grigio NV | *** | A Best Buy! | California | $ 9.99 |
Our four-star rating system and how it might compare to the WS 100-point scale:
* Decent (80-83)
** Good (86-87)
*** Very Good (87-89
**** Excellent (90+)

All ratings are only the opinions of our tasters and not meant to offend your personal favorites.
July, 2012
To contact Richard Fadeley, write him at webwineman@hotmail.com