<! - Page Contents Begin Here - >
Party Time!
© by Richard Fadeley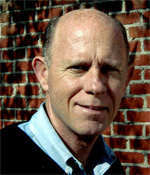 Whether you are celebrating Carolina's big win, Christmas holidays or the end of a less-than-stellar year, you would be well advised to begin the proceedings with the soft pop of nice Champagne or other sparkling wine. This wine personifies celebration, and a whole lot more! Also one of the world's great food wines, sparklers are super-versatile when it comes to food pairings and will make you look like a food-wine magician. ("Drinking Champagne throughout a meal can be one of the most sensual drinking experiences on planet earth," according to The Wine Advocate.)
To help you with your selections, we conducted our annual Champagne (and Sparkling Wine) Blind Tasting. This is our favorite assignment of the year as we prepare to help you wade through the huge offerings of "sparkling wine" for the offing. This is our Christmas party, so we dress up for these wines, black tie and evening dresses for the ladies and mouth-watering appetizers for out tasting table! After all, we want a credible selection for your holiday parties, and our reputation is on the line.
All of these picks come with the standard "no-cost-guarantee": if you don't like one of these wines, one of our tasters (probably me) will come over and help you finish the bottle, no cost! See if you can get a deal like that anywhere else!
Champagne is the world's celebratory libation, and they are going through tough times like everyone else in this tight economy. You will find some deals out there, and not just in Champagne. Crémants are a nice alternative to the "real deal" and the two we had in this tasting showed nicely, at a huge discount from the Champagnes. But if the occasion calls for the cachet associated with the "real McCoy" you can plan on spending $35-$40 for a nice Champagne, and you won't be disappointed! You will notice that the Champagne Roederer did take top honors in this blind tasting, and all the Champagnes we had placed in the top ten—they are consistently good wines.
Bubblies are big-time fun wines and can transform any event into a special occasion, and your holiday parties certainly are! We "put-on-the-dog" to show off these wines, with smoked salmon, homemade crab cakes, sushi, ham biscuits, oysters-on-the-half-shell, as well as a pepper, olive and ham/cheese skewers. It was a gaudy display, and made tasting the wines an absolute pleasure! A chocolate fudge cake added a finishing touch to a wonderful evening.
We had sparklers from four continents but, as you might expect, France led the parade, but we did have credible representation from California and Italy. And there are a host of fun sparklers from all over. Below is a list of some reliable picks.
Champagne is an excellent aperitif, giving a lift to your appetite and a bounce to your spirits, but it can work well with a wide variety of foods too. How about steamed lobster for New Years' – or roast chicken, turkey, ham, pasta dishes and medium-bodied fish like swordfish, halibut or sea bass.? We finished the crab-cakes from the tasting tonight with some leftover bubbly. We only tasted a small sample of what's out there and there are plenty of well-made wines in this category. Don't hesitate to include a sparkling wine with your meal, or as a palate cleanser, if nothing else, or with dessert.
Next time you are in your local wine store pick up one of these sparkling wines, fix an appetizer or some sushi and it just might change your outlook on life! Let us hear about your favorite sparkler and what you like with it. We enjoying hearing from you.
Happy Holidays!
Sparkling Wine Review
Roederer NV Brut, Champagne **** Best of Tasting! France $39.99
Domaine Carneros, 2005 Brut **** Past Winner & a Star! California $19.99
Schramsberg Merabelle, NV Brut **** Another Star/Best Buy! California $18.00
Bremont Champagne, Grand Cru Brut **** Personal Fav & an RM! France $34.99
Luquet Cremant de Bourgogne, NV **** Another Favorite! France $19.99
Febvre Cremant de Bourgogne, NV **** A Best Buy! France $18.00
Gloria Ferrer NV Blanc de Noirs **** Most Refreshing! California $16.99
Scharffenberger NV Brut *** Another Good Value! California $19.00
Rotari Talento Brut Rose, NV *** My Best Buy!! Italy $13.00
Piper Heidsieke NV Brut Champagne *** Always a Good Pick! France $34.99
Kingsley Sonoma County NV Brut *** 100% Chadonnay! California $17.00
Banfi NV Brut *** A Solid Effort! Italy $19.99
Our four-star rating system and how it might compare to the Wine Spectator 100-point scale:
* Good (80-84)
** Very Good (85-88)
*** Very Good/Excellent (88-90)
**** Excellent (91+)

All ratings are only the opinions of our tasters and not meant to offend your personal favorites.
November 2009
To contact Richard Fadeley, write him at webwineman@hotmail.com