<! - Page Contents Begin Here - >
Oysters on Parade!
© by Richard Fadeley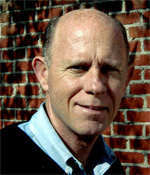 There are a few givens in life. It will get warmer in spring and hot in the summer. You can either accept that and adapt or insist on drinking big bold red wines until you explode into a Robert Parkeresque mushroom cloud of high alcohol, fruit-forward blockbuster wines that forever obliterate your memory and numb you until fall arrives.
Give it up! Put up the sweaters, break out the shorts, and stock up on Sauvignon Blanc. These lighter and fresh wines are our favorite spring and summer quaffing wines - along with Muscadet or a good rosé - with crisp acidity and citrus notes that make this a perfect "slap-in-the-face" aperitif.
In 1997 Sauvignon Blanc was identified as a parent (along with Cabernet Franc) of the famous Cabernet Sauvignon, so it is no surprise that it too is one of the world's noble grapes.
With lazy afternoons right around the corner we wanted to take a look at the latest crop of wines from this perky variety, so we gathered 22 Sauvignon Blancs from all over he world, got a bushel of Apalachicola oysters and appropriate appetizers, bagged up the wines and went to work. Oysters on the half-shell are a classic match for Sauvignon, and Humboldt Fog and several goat cheeses, prosciutto-wrapped asparagus and shrimp seviche, along with olives, hummus and crudités completed our tasting table.
At lunch recently at Chateau Lagrange (Saint-Julien) we were served smoked salmon with a cucumber-dill sauce as a starter, along with their "on point" Les Arums white Bordeaux, which is 60% Sauvignon Blanc, 30% Semilion, 10% Muscadelle. Most impressive!
Other popular pairings would be Dover sole, seafood salad, as well as tuna or chicken salad. For a change of pace try it with a spicy chilled gazpacho, or an asparagus salad with balsamic vinaigrette. These wines went well with a Key Lime pie for dessert too! You get the idea. Anything that would benefit from a squirt of lemon will usually work with Sauvignon Blanc, also known in California as Fumé Blanc.
Clearly, one thing that came out of this tasting was the dominance of New Zealand wines. We had six NZ's in the group and they all placed in the top ten, taking five out of the six top spots! By the way, they were all screwcap bottles (90% of NZ wines are), this in an effort to eliminate "cork taint", but that is another article.
The more elegant and understated French wines didn't show well against the more bold and sassy Kiwis. Seems as though you cannot go wrong with a New Zealand SB. The regular bottling from Brancott stood out as a real value and our top wine ('06 Whitehaven) was "elegant and complete". I scored it 18/20 and gave the Brancott 17/20. My favorite didn't do well with the group ('05 Chateau Coucheroy, 19/20, $15), but that's why they make more that one or two wines.
One reason Sauvignon Blanc grapes in California now command prices approaching that of Chardonnay is the fact that it can be released early with only a little if any oak aging, lowering the winemaker's cost. Even a high-end Sancerre will be priced close to $20 and there are many excellent SB's under $12. The sought-after Cloudy Bay from NZ modestly breaks the $20 barrier.
This is the world's answer to warm weather, and a refreshing change of pace from your Chardonnay or Pinot Grigio. If you are new to Sauvignon Blanc, we can recommend any of these zesty delights for spring or summer, but remembering that this wine can work nicely with seafood or salads throughout the year.
We enjoy hearing about your favorite wines and what you like to serve with them. Send E-mail to webwineman@hotmail.com. Enjoy!
Free Times Sauvignon Blanc Review
Whitehaven '06 Marlborough SB **** Best of Tasting New Zealand $14.99
Brancott '07 Marlborough *** Bonus Best Buy! New Zealand $9.99
Sauvignon Republic '07 Marlborough *** Another Star! New Zealand $16.99
Kunde '06 Sonoma Valley SB *** A Zinger from US! California $15.99
Craggy Range '07 Martinborough, SV *** Another Kiwi Winner! New Zealand $17.99
Cloudy Bay '07 Marlborough *** Top Notch SB! New Zealand $23.99
Santa Ema '07 Mapio Valley ** "Crisp" & Very Good Chile $11.99
Dom. du Tariquet '06 Cotes de Gascogne ** Another Best Buy! France $ 9.99
Sauvignon Republic '07 Stellenbosch ** Lively Wine! South Africa $15.99
Matua '07 Paretai SB ** A Boutique Beauty! New Zealand $16.99
Shannon Ridge '06 Lake County SB ** CA Star! California $15.99
Dom. des Corbillieres '06 Touraine ** BB & Personal Fave! France $9.99
Our four-star rating system and how it might compare to the Wine Spectator 100-point scale:
* Good (80-84)
** Very Good (85-88)
*** Very Good/Excellent (88-90)
**** Excellent (91+)

April 2008
To contact Richard Fadeley, write him at webwineman@hotmail.com