Pinot Perfection: Oregon Finds Its Soul
© by Richard Fadeley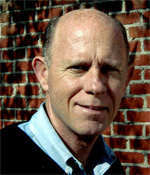 After a brilliant 2008 vintage, Oregon has been struggling with less than ideal weather, but somehow they seem to be winning the battle. It is a sign of just how far they have come in adapting to the idiosyncrasies of the heart-break grape, pinot noir. They have always seemed to be perfectly suited for pinot gris and consistently produce world-class wine from this Alsacian grape that pairs well with salads, cheese, and their local salmon.
Ranking fourth behind California, Washington and New York, they are content to concentrate on first-rate wine. I will never forget my first trip to Portland fifteen years ago, and enjoying a pinot gris with the local oysters; it was a perfect match. And later that day pulled off the perfecta with a Rex Hill pinot noir with Pacific salmon over dinner.
David Lett of Eyrie Vineyards is credited with putting Oregon on the pinot noir map with his award winning 75 pinot entered in the 1979 World Wine Olympics. They have been ironing out the wrinkles ever since, and their efforts are starting to show. Being able to produce enjoyable wines in less than desirable weather only comes from experience, which takes time. They seem to have made that investment.
For this tasting we assembled eighteen wines, of various stripe, and tasted them with an appropriate assortment of food; Stilton cheese, homemade shrimp dip, hummus, olives, smoked salmon with trimming, and bread, all of which was perfectly at home with these easy going wines. Pinot noir is also nice with chicken, salmon, grilled portobello mushrooms, or a pork tenderloin, and of course grilled dove, quail, or duck.
Chateau Sainte Michelle is in next door Washington, but close enough (if you can t find an Argyle from Dundee), and you can always make room for a sparkler. Particularly a well priced example like this. Nice with oysters, smoked salmon, sushi, shrimp, or even a tiramis˘ for dessert.
Acrobat makes a nice rosé at an affordable price, which seem to go with everything.
The pinot gris has always been a favorite with nothing but improvement over the past decade. They are producing less of, but better quality chardonnay and we found a nice example in the Loubijac from the Willamette Valley (pronounced wil-LAM -ette with the accent on the second syllable).
This is a great idea for a wine centric trip. Portland is a progressive town with a vibrant night life and restaurant scene and wine country is just a short 30-minute drive down Hwy 99W. Stop and get a map and spend the next few days knocking around one of American s unique wine producing regions. Lots of esoteric restaurants, nice scenery and perfect weather (in the summer and fall). Drive on down to Eugene, past the capital, Salem; and more wineries. If you have time you can scoot over to the coast and Cannon Beach; a most unusual coastline. Other wineries that are worth seeking out are Lange, Rex Hill, Sokol-Blosser, Ponzi, Argyle, Willamette Valley Vineyards, Benton Lane, and Sweet Cheeks (in Eugene, if you happen to get that far south); as well as the ones we have mentioned here. There is a lot to do and see in and around Portland, plan a trip.
We have suggested a few of our favorites, but let us know what you think.
Oregon Wine Review
Whites, Rosé & Sparkling:
Cht. Saint Michelle NV Brut
***1/2
Always Appropriate & Best Buy
$ 10
Acrobat '12 Rosé
***1/2
Very Tasty Pink!
$ 10
Loubejac '11 Chardonnay
****
Lightly Oaked Chard!
$ 15
Four Graces '12 Pinot Gris
****
Our Favorite PG!
$ 19
Maysara '11 Pinot Gris
****
Another Favorite
$ 28
King '11 Luminous Pinot Gris
****
A 1-of-a-Kind, Lovely Hued Wine!
$ 18
Joel Gott '12 Pinot Gris
***1/2
Nice Wine & Best Buy
$ 13
Corvallis Cellars '11 Pinot Gris
***1/2
Crisp and Tasty!
$ 15
King Estate '12 Pinot Gris
***1/2
Another Favorite!
$ 18
Acrobat '12 Pinot Gris
***1/2
A Best Buy!
$ 12
Pinot Noir:
Panther Creek '09 Winemaker s Reserve
****
Our Top Rated Pinot!
$ 22
Pali '11 Willamette Pinot Noir
****
Another Winner!
$ 18
Maysara Pinot Noir, McMinnville
****
Another Pleasant Blend!
$ 20
Four Graces '10 Willamette Valley
****
Very Drinkable Pinot, Nice With Salmon!
$ 27
"Grochau Cellars '10 ""gc"" Willamette"
****
A Recent WOTW!
$ 22
Loubejac '10 Willamette Valley
****
A Personal Favorite!
$ 18
Firesteed '11 Pinot Noir
***1/2
Nice, Light Bodied Wine!
$ 15
Our four-star rating system and how it might compare to the WS 100-point scale:
* Decent (80-83)
** Good (86-87)
*** Very Good (87-89)
**** Excellent (90+)

All ratings are only the opinions of our tasters and not meant to offend your personal favorites.
September 2013
To contact Richard Fadeley, write him at webwineman@hotmail.com