A Northern Italian sampler
© by Richard Fadeley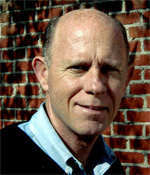 From the country that produces more wine (and more types of wine) than any other and consumes as much per person as any other you would expect to see some quality wines, and Italy doesn't disappoint.
Tuscany gets much of the attention with their Sangiovese based wines and the "Super Tuscans" that seem to be more suited to American tastes. To the north in Piedmont we see the powerful expressions of the noble Nebbiolo grape in the famous red wines of Barolo and Barbaresco and the widely planted Barbera and Dolcetto grapes; and in Veneto the familiar Valpolicella, Valpolicella Ripasso and Amarone primarily from the Corvina grape. Great material for a mixed tasting, education for your palate!
We start with a variety of white wines from the northern provinces, all from different grapes. The '01 Arnelle (Gavi DOC) is a crisp dry wine by Contratto made with Cortese grapes that went well with our boiled shrimp, as did all of these whites. We moved through several other whites that went nicely with creamy cheeses and salads. The familiar Santa Margherita '01 Pinot Grigio from Valdadige provided ample fruit and acid to lead the pack followed by a Cereto Blange '01, and the '00 Zeni Vignealte. We washed down the remaining appetizers with the Zenato San Benedetto '01. All of these wines would work nicely with white fish, salads, or shell fish.
Moving to the reds we open with a versatile and fruity '00 Barbera d'Asti Superiore from Michele Chiarlo. This would be a good accompaniment to pizza, pasta or burgers and rates a "Best Buy" at only $10. Another Barbera from Parusso (Barbera d'Alba Ornati, '00) was in the running for wine of the night exibiting black cherries, leather, and some real earthiness that makes "old world" wines distinctive. This wine really sings with cheese, heavier pasta dishes or even stews or meat dishes.
A visit to northern Italy would not be complete without a taste of Amarone, the premier wine of Veneto, made with grapes that are air dried up to four months producing concentrated sugars and flavors and then vinified dry. We tasted a '98 Sartori Amarone and on the nose you pick up dark chocolate and black cherries, taste follows nose with a somewhat abreviated finish, though another candidate for "wine of the night". A Valpolicella ripasso is fermented in the normal manner and then mixed with the lees from Amarone for two to three weeks, picking up the more complex flavors resulting in a much more robust Valpolicella, well worth the few extra dollars they charge to elevate an otherwise ordinary wine.
Then on to the Dolcetto renditions from Alba and Dogliani where we sample the '00 Moccagatta Dolcetto d'Alba and the '99 Marchesi de Barolo Madonna di Como along with the "wine of the night" winner in the '99 Luigi Einaudi Dolcetto di Dogliani single vineyard "I Falari". As a group these wines seemed to be the favorite of the tasters and paired well with the grilled dove and venison loin that we served with these more serious reds, along with a rice casserole and homemade herb bread.
The game dishes certainly help tame the next wines as we moved to the Barbarescos and Barolos, both made from the noble Nebbiolo grape. These muscular wines pick up loads of tannin through extended fermentation and typically require five to ten years of bottle aging (the '96s, '97s, and '98s that we tasted weren't there yet). Barbarescos with their one year of oak aging, followed by another in bottle, tend to mature quicker than the Barolo which requires at least two years in oak followed by at least one year in bottle. Venison seemed to be the perfect match for these wines but some forethought is required to experience the potential elegance of these world class wines. Pick up one or two of these wines and then try to forget about it for four or five years, you just might be rewarded with one of the most memorable wine experiences of your life.
From this tasting we picked up a few more wines for our repertoire and will certainly look for Barbera, Dolcetto, Barbaresco, and Barolo in the Italian section of our wine store. And we won't shy away from those now more familiar white wines from northern Italy when we are serving appropriate fare.
Tell us about your favorite Italian wine and what you serve with it. E-mail webwineman@hotmail.com.
Free Times Northern Italy Sampler
Whites
Santa Margherita Pinot Grigio, '01 Best of the whites $18
Ceretto Blange, '01 Clean and refreshing $18
Zeni Vignealte, '00 Dry and crisp $12
Zenato San Benedetto, '01 Perfect with shellfish $10

Reds
Luigi Einaudi Dolcetto "I Falari", '99 Elegant and complex red $28
Parusso Barbera d'Alba "Ornati", '00 Noteworthy $20
Prunotto Barbarseco, '97 Needs time $40
Michele Chiarlo Barbera d'Asti, '00 Best buy $10
Sartori Amarone, '98 Fudge and fruit $30
Marchesi di Barolo Dolcetto d'Alba '99 Madonna di Como Vineyard $18
Massolino Barolo, '97 Muscular and complex $45
Marchesi di Barolo Barolo, '97 Needs time to shine $40
April 2003
To contact Richard Fadeley, write him at webwineman@hotmail.com