<! - Page Contents Begin Here - >
Négoçiant Wines
© by Richard Fadeley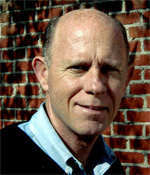 The French word "négoçiant" refers to a middleman in the wine-marketing hierarchy, a merchant who purchases grapes, pressed grape juice ("must") or finished wine in bulk from small producers who otherwise lack the wherewithal to bring their produce to market. Much as a cooperative would function, but on a larger scale, the négoçiant bottles the wine under its own label and distributes the wine.
These middlemen or brokers play a vital role in France's Burgundy region, where for historic reasons, it seems that almost every Burgundian plants at least a few rows of vines, to the extent that bags of wine corks are sold in bulk in the supermarkets for home bottling.
The names of major négoçiant - Georges Duboeuf, Louis Latour and Louis Jadot, for instance - parallel big wine names like Kendall-Jackson and Gallo in the U.S.: They produce large quantities of wine under many different labels. The French wine laws - the appellation or AOC system - dictates that the geographical source of the grapes be the primary element in identifying specific wines.
This practice yields more than 500 specific AOC's in Burgundy alone, a reality that requires the region's négoçiants to bottle under many labels. An insider at Latour told me they print 131 different labels each year for their Burgundy wines alone. This can lead to confusion for the hapless consumer, confronted with a seemingly endless wall of wine at larger stores.
In France and in most European countries, knowing where the grapes were grown is paramount. We must choose Chardonnay under labels that range across Mâcon-Villages, Saint-Aubin, Pouilly-Fuissé, Bourgogne, Givry, Meursault and many more; Pinot Noir comes under hundreds of AOCs from regional Bourgogne and village-level Beaune, Volnay, Marsannay and more, up to the prestigious "premier cru" and "grand cru" vineyard labels.
Confusing? Yes, but once mastered, the system specifies for the consumer an origin and presumed quality level, yielding to the initiated some expectation of how the wine will perform and how long it will keep. Books like the Jancis Robinson's "World Wine Atlas" or even Hugh Johnson's little annual "Pocket Wine Book" are useful resources for ferreting out this information.
I have been a fan of Duboeuf, Latour, and Jadot for some time now and I thought it might be interesting to compare some of their wines side-by-side. Duboeuf is known as the "King of Beaujolais" but he gets up into the adjacent Mâcon region to bottle a few whites. His Cru Beaujolais reds are serious wines from the Gamay grape. At 74 he shows no signs of slowing down.
Maison Louis Jadot - founded in 1859 - and Domaine Louis Latour -established in 1797 - are both located in the heart of Burgundy (Beaune). These négociants have some of their own vineyards for estate bottled wines that are their flagship labels (and priced accordingly). Latour has his Corton-Grancey (Grand Cru), and Jadot has numerous Premier Cru vineyards as well as Grand Crus like Romanee St. Vivant. Duboeuf specializes in representing his constituency and most notably the ten Cru Beaulolais from multiple estates along with several nice whites from Pouilly and Saint-Véran.
So, how were the wines? At the price levels we tasted these were, except for one corked bottle, consistently well made wines that were true to their AOC's. The everyday drinking Chardonnay from the Mâcon were spot-on, with nice acidity and lots of apple and pear and a pleasant nuttiness. They would be nice with hors d'oeuvres or just as an "end of the day salute" and the more elegant Pouilly-Fuissé were true to form, with brighter fruit along with a floral element that would work well with a Caesar salad or chicken with a white sauce.
Then on to the reds! Duboeuf does not produce a Bourgogne level Pinot Noir so we threw in his '05 Vin de Pays d'Oc Reserve and it stole the show. Both Latour and Jadot make food friendly Bourgogne at prices that are hard to believe. For the upscale reds we put a Cru Beaujolais against two village level wines. Though a well made versatile wine, the Gamay was easy to identify against the Pinot Noir, but Cru Beaujolais can be a no-nonsense alternative to Pinot.
These reds should be served at about 60F (about 30 minutes in the fridge) and go well with mushrooms, salmon, chicken, and feathered game. I am writing this article along with a glass of Pinot Noir from last night's tasting, and it's even better on "Day 2," as better wines often are. Try two of these Pinots, and then try the one you like the most against another. You will find a very nice weekday wine for under $12. The increasing popularity of wine only brings the quality up and the price down, so play around and keep your palate alert!
Tell us about your favorite red and white Burgundies. Send E-mail to webwineman@hotmail.com. We enjoy hearing from you.
Free Times Burgundy "Middleman" Review
Mâcon-Village
Duboeuf '05 Mâcon-Village *** Best of Tasting/Best Value $9
Jadot '06 Mâcon-Village *** Another Favorite! $11
Latour '06 Mâcon-Lugny *** Nice Everyday Wine $12

Pouilly-Fuissé
Louis Jadot '06 Pouilly-Fuissé **** Our Favorite! $18
Louis Latour '06 Pouilly-Fuissé **** Another Star! $16
Bourgogne/Pinot Noir
Duboeuf '05 Pinot Noir Reserve *** Group Favorite/Best Buy! $8
Jadot '05 Bourgogne/Pinot Noir *** My Favorite! $17
Latour '05 Pinot Noir *** Good Value! $11

Village Burgundy/Cru Beaujolais
Latour '03 Santennay **** Group Favorite! $19
Jadot '04 Nuits-Saint-Georges **** Needs 2-3 Years to really shine! $35
Duboeuf '05 Jean Descombes Morgon *** Good Value, Serious Gamay! $11

Our four-star rating system and how it might compare to the Wine Spectator 100-point scale:
* Good (80-84)
** Very Good (85-88)
*** Very Good/Excellent (88-90)
**** Excellent (91+)
October 2007
To contact Richard Fadeley, write him at webwineman@hotmail.com