<! - Page Contents Begin Here - >
Out of Nowhere! – The Moscato Moment
© by Richard Fadeley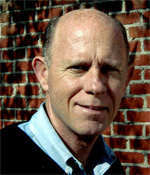 Every now and then a product seems to strike a nerve with the public. Remember Cabbage Patch Dolls? MP3 players? Ipods and Ipads come to mind, too. Wine is a more traditional beverage, not usually subject to whims or fads – although white Zin established itself in the decade of the 80s, and Yellowtail became a phenom in the late 90's that continues today. But right now the wine industry is having a "Harry Potter Moment" – and it involves a heretofore-unheralded style of wine.
Moscato d'Asti, a lightly sparkling sweet wine, has literally taken the wine world by storm, with most attention focused on just a few "blue bottles." But that hasn't stopped the suppliers from ramping up supply so as not to miss an opportunity.
A little history might help: Asti is a mountaintop village in northwest Italy's Montferrat, about 30 miles east of Turino, and home to about 75,000 people. It is also known for its wine production, most notably Asti – or, as it used to be known, Asti Spumante. This is a fully sparkling wine made from the Muscato Bianco grape with moderate alcohol (8-10% ABV) and some residual sugar. Until recently they also produced, in much smaller quantities, a frizzante (lightly sparkling) wine from the same grape. Both of these wines were given the DOCG designation, Italy's top classification.
Moscato d'Asti has been described by some as the ideal "breakfast wine." It is fruity, lightly sparkling, and low in alcohol. I recommend it for luncheons, and like to serve it with big mid-day meals (Christmas and Thanksgiving). It has decent acidity and seems to pair well with most foods. Some pear, citrus and orange peel are prevalent on the nose. We will serve it with dessert from time to time, and after a big dinner party it is nice to send your guest home with a lighter wine.
Fast forward to the present. Today, suppliers cannot keep this wine in stock. It has "gone viral," as they say in cyberspace. We are seeing Moscato from other parts of Italy, Spain, Australia, and the U. S. trying to fill the void. My hope is that the new wine drinkers will use this as a springboard to try wines from other regions and other grapes. That is one thing about wine: there is an endless variety out there, and you are sure to find more than one or two that will please your palate. If you like Moscato d'Asti, the fully sparkling Asti would be a natural progression, and then you are not far from Cava (Spanish sparkling wine in a drier style), White Zinfandel or a tasty Pinot Grigio.
To dig a little deeper into the Asti phenomenon, we assembled about fifteen wines (mostly Moscato d'Asti), but some of the wannabes too. We paired them with cheese, crudit&eactue;s and several different desserts (apple pie and tiramisu). As you might expect, the quality was all over the place. An old favorite (Marco Negri Moscato d'Asti) was again a top wine, and the wines from Asti seemed to show better than those from outside the region, while the alternatives from Italy, for the most part, were nicer than non-Italians. Many wines labeled Moscato will not be frizzante, and you may need to ask a wine consultant for details.
If your or your date likes sweeter wines, any of these would be nice for Valentine's. And don't forget Moscato d'Asti for luncheons or as a dessert wine.
Moscato d'Asti Review
Whites
Marco Negri '09 Moscato d'Asti
****
Best Moscato!
Italy
$15
Il Conte A'Alba NV Moscato d'Asti
****
Another Favorite!
Italy
$12
Rinaldi '09 "Bug Juice", Moscato d'Asti
****
Colorful Bottle,Nice Wine
Italy
$18
Mauro Sebaste '09 Moscato d'Asti
***
Worth a Look!
Italy
$17
Antonio '09 Moscato, Oltrepo Pavese
***
A Best Buy!
Italy
$11
Caposaldo '09 NV, Veneto (IGT)
***
A Best Buy!
Italy
$10
Fiore '10 Moscato d'Asti
***
Another Best Buy!
Italy
$11
Risata '10 Moscato d'Asti
**
Famous Blue Bottle
Italy
$13
Our four-star rating system and how it might compare to the WS 100-point scale:
* Decent (80-83)
** Good (86-87)
*** Very Good (87-89
**** Excellent (90+)

All ratings are only the opinions of our tasters and not meant to offend your personal favorites.
January 2011
To contact Richard Fadeley, write him at webwineman@hotmail.com