<! - Page Contents Begin Here - >
Merlot gets up off the mat!
© by Richard Fadeley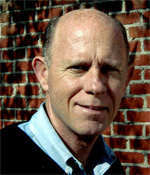 It's been a while since we tasted this often maligned variety, and after it was dissed in the movie "Sideways" we wondered just what kind of future this grape had. It was time for an updated look at the variety that only a decade ago led the charge toward red-wine preeminence.
We bagged up 22 Merlots from just about everywhere (including Israel, Italy, New Zealand and South Africa) to see just what was going on with the wine that is usually categorized as "plain vanilla." What a surprise! After our last tasting of Syrah/Shiraz these wines were lively and refreshing, showing much more spunk than when we last tasted them five years ago. Admittedly some of these cost over $20 and should have been good at that price, but this is not always the case. In contrast with The Wall Street Journal's recent Merlot review, which dismissed most of the under-$20 Merlots, we found quite a few good values among the affordably priced wines.
Merlot is a food-friendly red, and we paired it with olives, hummus and patés along with an assortment of cheeses (Brie, a hard blue cheese, Asiago and an aged Gouda). The main course consisted of a salad with romaine and walnuts, bow-tie pasta with herbs, spinach and artichoke lasagna and a cocoa-spice rubbed pork tenderloin with a red-wine reduction sauce. Merlot lived up to its reputation as an easy-going wine with enough grip to match a wide array of food. No wonder it's still the top red from California as well as the most widely planted grape in Bordeaux. All of these Merlots had a small percentage (10-15%) of another grape to provide structure. Most producers will use Cabernet Sauvignon or Cab Franc though several of these wines were blended with Carmenere (our top wine used 10% of this minor blending grape from Bordeaux).
None of these were life-changing experiences but merely solid and agreeable quaffs (think wedding receptions), not always the easiest thing to find.
Our favorites were from Concho Y Toro, one of the top Chilean wineries, and, in a virtual tie, Murphy-Goode showed us a complex wine from California's Alexander Valley with an interesting nose of mint, eucalyptus and dark fruit along with modest alcohol. Artesa and Titus weighed in with credible entries from Sonoma and Napa, then Gonzaga Villa Gresti, my favorite (naturally) from northeastern Italy showed nicely with a complete and mature offering (unfortunately out of my price range).
We liked these easy-going Merlots better than the bigger and heavier Syrahs and found them much more energetic than just a few years ago. Perhaps another example of what the global increase in "wine awareness" is doing for overall quality. You would be ill-advised to come to market with a below-average wine these days, but some still do.
Our biggest surprise though was the prevalence of affordable wines from this blind tasting. Maybe our expectations are not high enough. Just because a wine costs less than $30 doesn't mean you can't enjoy it as though it did. Blind tastings are not the only way to assess a wine, but often it can really surprise you when all pretenses are eliminated. When you spend $10-$15 for a bottle of wine it should be at least decent, when you spend more it should be better than average. Unfortunately this is not always the case, but all of these wines should live up to your expectations.
You may request any of our menus or recipes from our tastings via e-mail, and let us hear from you about your favorite Merlot and other wines would like to see us review. Send E-mail to webwineman@hotmail.com. Enjoy!
Free Times Merlot Review
Casillero del Diablo '04 *** Top Wine/Top Value! Chile $8.99
Murphy-Goode '03 Alexander Valley *** Tied for Best Wine! California $ 18.99
Artesa '00 Sonoma *** Another Star! California $19.99
Titus '02 Napa *** Big & Bold California $29.99
Gonzaga Villa Gresti '00 Trentino *** Personal Favorite! Italy $53.99
Norton '03 *** A Best Buy! Argentina $8.99
Artesa '00 Napa *** Personal Favorite! California $ 19.99
Dom. de Montpezat '01 Vin de Pays *** Another Best Buy! France $8.99
Casa Lapostolle '04 Cuvee Alexander *** "Big Time Wine" Chile $23.99
Bridgeview '01 *** Good Value Here Oregon $10.99
Frei Brothers '04 Dry Creek Valley *** Another Big Wine California $13.99
Sagelands '02 Columbia Valley *** "Very Nice" Washington $15.99
Our four-star rating system and how it might compare to the Wine Spectator 100-point scale:
* Good (80-84)
** Very Good (85-88)
*** Very Good/Excellent (88-90)
**** Excellent (91+)

April 2006
To contact Richard Fadeley, write him at webwineman@hotmail.com