Merlot holds its own
© by Richard Fadeley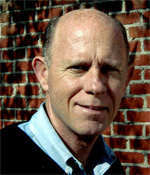 If you are a fan of merlot, you may have been feeling a little left out of the wine buzz. Maybe you feel your preferences are a little outdated, and that you should be drinking something a bit more upscale, a little harder to pronounce, a tad more nuanced.
Well, you can relax and enjoy another glass of America's most popular wine. According to WineBusiness.com, merlot is the top selling wine in America, with chardonnay coming in a close second, followed by the bigger and bolder cabernet sauvignon.
Apparently the demise of merlot was a "the sky is falling" prediction that never came true. After all, merlot makes an easy-to-drink, moderately priced, food-friendly wine that people can get comfortable with.
It's been a while since we tasted this often-maligned variety, and after being dissed in the movie "Sideways" we wondered just what kind of future this grape had. It was time for an updated look at this variety that only 20 years ago led the charge toward red-wine pre-eminence.
We bagged up 15 wines from Italy, France, the U. S. and Chile, only a sampling of where this grape is grown today. But we did want to check in with some of the more recent vintages, always looking for good wine at affordable prices. High-end merlot can easily command $100 to $500 dollars a bottle. After all Chateau Petrus (Pomerol) is hard to find and costs over $1,500, not something you would take to a party or a tailgate.
We did have a few Bordeaux in this tasting, but they were reasonably priced. Admittedly some of these cost over $20 and therefore should have been good, but they were, which is not always the case. Unlike a Wall Street Journal merlot review (they dismissed most of the under $20 wines) we found quite a few good values among the affordably priced wines.
Merlot is a food-friendly red, and we paired it with olives, hummus and patés along with an assortment of cheeses (brie, Epoisses, pecorino, Asiago and an aged Gouda).
The main course consisted of a salad with golden beets and arugula, and lamb meatballs over pasta and a cocoa-spice rubbed pork tenderloin with a red wine reduction sauce. Merlot lived up to its reputation as an easy-going wine with enough grip to match a wide array of food. No wonder it's still the top wine in the U.S., as well as the most widely planted grape in Bordeaux. Most of these merlots had a small percentage (10-15%) of another grape to provide structure. Most producers will use cabernet sauvignon or cab franc though in Chile they will sometimes add carmenere, a minor blending grape from Bordeaux.
None of these were life-changing experiences but merely solid and agreeable quaffs (think wedding receptions or tailgates), not always the easiest thing to find. Our favorites would be nice with grilled meats or aged cheeses, while the "best buys" would be nice everyday wines or party wines. You will be happy with some of the wines you can get for under $15. While Monticello (Corley Family) shows us an exceptional wine from Napa Valley with nose of mint, eucalyptus and dark fruit along with modest alcohol. Jean Claude Debeaune (George DeBoeuf) again exhibits his talents with another "best buy". Perhaps another example of what the global increase in "wine awareness" is doing for overall quality. You would be ill-advised to come to market with a below-average wine these days.
We are always surprised with the availability of affordable wines from this blind tasting. Maybe our expectations are not high enough. Just because a wine costs less than $15 shouldn't limit your enjoyment at all.
Blind tastings are not the only way to assess a wine, but often it can really surprise you when all pretenses are eliminated. When you spend $10-$15 for a bottle of wine it should be at least decent, when you spend more it should be better than average. Unfortunately this is not always the case, but all of these wines should live up to your expectations.
You may request any of our menus or recipes from our tastings via e-mail, and let us hear from you about your favorite merlot and other wines would like to see us review.
Merlot Review
| | | | | |
| --- | --- | --- | --- | --- |
| Gordon Estate '12 Merlot | **** | A Consistant Favorite | Washington | $ 24.99 |
| Dark Horse '13 Merlot, California | **** | Another Tasty Wine! | California | $ 18.99 |
| Monticello '10 Estate, Oak Knoll, Napa | **** | Another Showy Wine! | California | $ 29.99 |
| Debeaune Special Select, VdP | **** | A Surprise Best Buy! | France | $ 9.99 |
| Fini '11 Merlot, Trentino | **** | Another Best Buy! | Italy | $ 11.99 |
| Franciscan '12 Estate Merlot, Napa | **** | We Liked This! | California | $ 15.99 |
| Kenwood '11 Jack London, Sonoma | **** | Personal Favorite! | California | $ 17.99 |
| Falesco '11 Merlot, Umbria | ***1/2 | Another Best Buy! | Italy | $ 11.99 |
| Decoy '12 Merlot, Sonoma | ***1/2 | Another Favorite! | California | $ 15.99 |
| MontGras '11 Reserva, Colchaugua | ***1/2 | Good Value Here | Chile | $ 11.99 |
Our four-star rating system and how it might compare to the WS 100-point scale:
* Decent (80-83)
** Good (86-87)
*** Very Good (87-89)
**** Excellent (90+)

All ratings are only the opinions of our tasters and not meant to offend your personal favorites.
January, 2015
To contact Richard Fadeley, write him at webwineman@hotmail.com