A River (of Wine) Runs Through It: The Loire Valley's Classic Whites
© by Richard Fadeley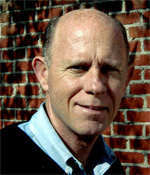 Meandering through central France from east to west, the 625-mile long Loire River is the longest "wild river" in Europe and also home to some of this country's most iconic wines. It is known as the "Garden of France" and supplies Paris with much of its produce, but is equally loved worldwide for its perfectly balanced white and red wines. It also pumps boatloads of bistro-friendly wines, both white and red, sparkling and rosé into the French capitol.
As you might imagine over such a wide span, the grape varieties change to adapt to the local soils and climate. The maritime climate hard on the Atlantic coast near the city of Nantes tends to favor Muscadet, one of the most food friendly of wines from melon de bourgogne. This grape was banned from Burgundy in the late 1700s, only to find a welcome home in the western Loire, and a serendipitous relocation it was. An unfamiliar grape to many, this delicious crisp white with mineral overtones and ocean scents can be a charming little pairing with seafood, oysters and salads. I've never seen one over $20 and they are uniformly rewarding. We tasted several for this article and they were all tasty and are wines you should be familiar with. You will see Sevre et Maine on the bottle, two rivers that lend their name to the appelation and Sur Lie indicates that the fermented juice was kept on its lees (dead yeast cells) for at least three months to build complexity, which it does nicely. There is a trend to emboss Sur Lie on the bottle to add a distinctive touch. They are delightful wines.
Moving on upriver we soon get into Saumur, Anjou, Bourgueil and Chinon, areas as well known for their reds – from cabernet franc – as for their whites from chenin blanc, a grape that will continue to mystify in its many iterations of dry, off-dry, and sweet. In all cases it presents a delightful food-friendly white wine that has splendid acidity and therefore is a superb accompaniment to salads, seafood, and fish courses. On the other side of Tours, in the heart of the Loire, we find the world's standard for chenin blanc in the villages of Vouvray on the north side of the Loire and Montlouis on the south. Don't let the off-dry character of many of these wines be a negative. Try these splendid wines with food and you will be amazed. The alcohol level can be a tip-off as to the sweetness level. Anything 12.5 percent to 13 percent should be dry, while 11.5 percent to 12.5 percent will be "off-dry" and very nice with most foods. When I think of fish or even sushi, I am thinking Vouvray, and I am rarely disappointed.
The AOC around the centric city of Tours is known as Touraine and is a treasure trove of good serviceable whites from sauvignon blanc and at wallet friendly prices. We found several worth your consideration. Try them as apéritifs with olives, goat cheese, hummus, celery and crackers, maybe even a few thin slices of salami). They are also a great accompaniment with oysters or steamed mussels, using the same wine to cook with.
But we are not through yet as we move a few hundred miles up the river to the villages of Sancerre and Pouilly-sur-Loire (Pouilly-Fumé). This is home to the world's standard for sauvignon blanc, grown on quartz and flinty soil that instills chilling minerality to the wines and bracing acidity that begs for more goat cheese, more oysters, more wine, more white fish, more mussels – you get the idea. Often referred to as "electric", with distinctive aromas of hay and mown grass, this is exciting wine. Homemade gazpacho would be a perfect pairing for one of these flinty wines.
With the exception of the many sparklers that you will find (AOC Saumur, Vouvray, Crémant de Loire) these wines listed here will give you a good sampling of the white wines from the Loire.
What is most fascinating about the Loire is that everything they produce sets the standard for each grape, white or red, and are wines you should become familiar with if you are not already.
We have suggested a few selections, but let us know what you think.
Loire Valley White Wine Review
Muscadet:
Dom. St. Martin '11 Muscadet
****
Winner & A Best Buy!
Sevre et Maine
$12
Saget '09 Muscadet
****
Another Best Buy!
Sevre et Maine
$12
Sauvion '11 Muscadet
***
Nice Wine!
Sevre et Maine
$14
L'Oideliniere '09 Muscadet
***1/2
Another Quality Wine
Sevre et Maine
$15
Dom. de Bégrolles '11 Muscadet
***1/2
A Best Buy!
Sevre et Maine
$9
Chenin Blanc:
Saget '11 Vouvray
****
Our Top Wine & Best Buy!
Vouvray
$12
Mark Brédif '11 Vouvray
****
Another Top Wine!
Vouvray
$15
Sauvion '12 Vouvray
****
Good Vaue Here!
Vouvray
$14
Cht. Montfort '10 Vouvray
*** 1/2
A Touch Sweeter!
Vouvray
$14
Sancerre & Pouilly-Fumé:
Jolivet '12 Sancerre
****
One of Our Top Wines!
Sancerre
$24
Jolivet '10 Pouilly-Fumé
****
Another Top Favorite!
Pouilly-Fumé
$22
Salmon '12 Sancerre
***1/2
Delicious Wine!
Sancerre
$20
Sauvignon Blanc & Others:
Ladoucette Les Deux Tours
***1/2
Good Value Here!
Touraine
$17
Jolivet '11 Attitude
***
Tasty Sauvignon!
Val de Loire
$16
Pannier '11 Rosé d'Anjou
***1/2
Nice Food-Friendly Rosé
Anjou
$14
Our four-star rating system and how it might compare to the WS 100-point scale:
* Decent (80-83)
** Good (86-87)
*** Very Good (87-89
**** Excellent (90+)

All ratings are only the opinions of our tasters and not meant to offend your personal favorites.
March 2013
To contact Richard Fadeley, write him at webwineman@hotmail.com