<! - Page Contents Begin Here - >
The Wines of Italy
© by Richard Fadeley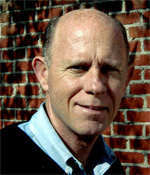 Italy is where life began for the little solar batteries we call grapes, In the land where the sun plays with the hills, the slopes and the seas, volcanic soils, colorful language and primeval recipes combined in the world's first "test-kitchen". The ancient Greeks called Italy "land of the vine" and yielded to its natural ability to grow grapes. This should not go unappreciated by even your average wine lover.
Italy produces almost 20 percent of the world's wine. Wine is grown and produced in every region of Italy, from head to toe. The country has produced wine for over 2,000 years! With almost 1,000 different varieties of grapes used to make wine, Italy is a source of a lot of good wine -- and it ranks first in the world in consumption of wine per capita.
The last few vintages ('04-'07) have been favorable for most Italian wine regions, after a rainy '02 and a super-hot '03, making this an opportune time to explore wines from this fountain of world-class juice.
For starters we can look at some of the refreshing sparklers that several regions produce. Prosecco comes from the Veneto region (northeast) and is produced from the grape of the same name. Fruity and fresh, it makes a nice apperitif. The more structured Rotari drinks like a nice French Crement, and is a legitimate substitute, perfect with shrimp, smoked salmon, oysters, etc. And at these prices, there goes your excuse for not having a sparkler at least once a week! With desserts you can't go wrong with either a Brachetto d'Acqui with chocolate based desserts, or Asti with most any thing else. Clean, refreshing, and low in alcohol to send your guest home safely!
When it comes to whites, everybody like Pinot Grigio (it's our number one imported white varietal wine), but don't overlook the many alternative whites with plenty of sprightly fruit and nice mouth-watering acidity. Try an Orvieto or a most impressive single-vineyard Trebbiano from Zenato with an antipasto plate.
Moving on into the meal, you have lots to choose from, starting with a well-made Valpolicella from Verona, also the home of Amarone. Piedmont in the northwest produces noteworthy wines from Barbera — Italy's answer to a well made cru Beaujolais — and some big aromatic wines from Nebbiolo, which is like Pinot Noir on steroids. (Some of my favorites are listed below).
Chianti — and other Sangiovese-based wines — have really propelled themselves to a much higher level over the past 15 to 20 years. Spurred by rebellious producers who were not satisfied with antiquated restrictions, these wines have improved dramatically. Adjustments have been made in the blend requirements, — no more white grapes, and allowing even 100 percent Sangiovese as well as the addition of non-traditional grapes like Cabernet and Merlot.
With the advent of these "super-Tuscan" blends that allow varieties such as Cab and Merlot blended with the native Sangiovese, Chianti producers have had to raise their standards to keep up. And wine lovers everywhere are the winners! These "super-Tuscans" carry the IGT designation (Indicazione Geografica Tipica) which historically has been only one step above table wine but, thanks to their persistence, can now be identified with some of the most desirable examples of Tuscan red wine (i.e. Solaia, Tignanello, and Ornellaia). The IGTs are good basic wines, comparable to France's Vins de Pays. Italian wine laws lack the structure and regimentation of the French system, but can make for some exciting "discoveries."
When you go south of Rome you open another world of exciting, mostly red, wines. But here pay attention to the alcohol. It can be a factor as it creeps up, but usually is in balance.
Below I've listed some of my favorites, offered a star rating and short comment for each, and listed the price I paid recently. This only scratches the surface, though.
Take any of these wines along when you go out — they would make nice dinner partners--should you decide on paying a corkage-fee — or order off the list! A well-chosen bottle of wine can really make a meal special, and these Italians are made for the table. So either take a sure bet with you or ask for advice if you don't see a familiar wine.
Sparkling
Zardetto Prosecco *** Good Aperitif $13
Rotari NV Brut,Trento **** Champagne Look-a-Like $14
Santorsola Brachetto D'Acqui **** Chocolate's Sole-Mate $16
Marchesini Asti *** Delightful Dessert Wine $6
White
Ruffino '07 Orvieto *** Nice Aperitif! $8
Kris '06 Pinot Grigio, Delle V *** A Best Buy! $11
Armani '06 Pinot Grigio, Vigneto Corvar *** Classy, With Nice Fruit! $17
Zenato '07 San Benedetto Lugana **** World Class Trebbiano! $13
Red
Citra '06 Montepulciano d'Abruzzo *** A Bonus Best Buy (1.5 Lt) $9
Montresor '06 Valpolicella II Veronese *** Another Best Buy!, with Depth! $13
Cusumano '07 Nero d'Avola, Sicilia *** Full Bodied, Plush and Rich! $15
Banfi '06 Centine, Toscana, IGT *** A Super-Tuscan & Best Buy! $10
Norante '06 Sangiovese di Molise *** This is a Best Buy! $10
Il Pozzo '05 Chianti Rufino Riserva **** Classic Sangiovese $25
Chiarlo '06 Barbera d'Asti *** Easy Drinking, Best Buy! $11
Villa Antinori '04 Toscana, IGT *** This is a "Super Tuscan"! $15
Travagellini '03 Gattinara *** Dependable Nebbiolo $25
Produttori '03 Barbaresco **** Special Occasion Nebbiolo! $35
Our four-star rating system and how it might compare to the Wine Spectator 100-point scale:
* Good (80-84)
** Very Good (85-88)
*** Very Good/Excellent (88-90)
**** Excellent (91+)

February 2009
To contact Richard Fadeley, write him at webwineman@hotmail.com