<! - Page Contents Begin Here - >
Iberian Summertime Whites
© by Richard Fadeley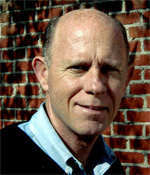 With summer wrapping her sweaty arms around us and warm evenings and grilling season here for a while a wine lover's fancy turns to refreshing whites to help salve the oppressive heat. The Iberian peninsula (Spain and Portugal) is an often overlooked source of refreshing and affordable whites (and reds). Here across the northern third of the region they offer a nice selection of low alcohol (11%-13%) wines with nice acidity which enables them to work well with a variety of foods. So hey! We decided to find out just how good these wines could be and maybe help you sort through what's out there.
Spain is home to the two largest producers of sparkling wine - which they call Cava - in the world (Freixenet and Codornui) and it's hard to spend more than $10 for a decent bottle. Most of these are made by the "traditional method" just as they do in Champagne with local grape varieties - which helps explain why the quality is there. And at these kind of prices, there goes your excuse to not have a sparkler at least once or twice a month (Wednesday night with sushi or Sunday night with crab cakes or shrimp cocktail are two of my favorites).
We included several sparkers in this tasting to give you a look at what's out there. We bagged up six sparklers and 17 whites, paired them with light food and went to work swirling and sipping. We had a sushi assortment to accompany the Cavas and an antipasto tray, bread and cheese (manchego, Camembert) and paté to go with the still wines. We finished off the wines with seafood paella with mussels, clams, squid and shrimp to give these wines a chance to show what they would do with a main course, and we were not disappointed.
These wines show the egalitarian side of the wine world and the affordable quaffs that make wine a staple rather than a luxury throughout the world.
Our top two wines were from different sides of the peninsula, with the "Best Buy" Mediterranean White from Barbier sharing top honors with the more upscale '04 NORA from Rias Baixas in the northwest region of Galacia north of Portugal and hard on the Atlantic ocean. There they produce white wines based mainly on the Albariño grape, and if it is labeled as such it must be 100% Albariño. These wines seemed to stand out in this tasting, along with solid efforts from Rioja, Penedes, and the fairly new DO of Bizkaiko Txakolina (a Basque region near Bilbao), producing mainly white wine from Hondarrabi Zuri, but don't worry about the grape, just enjoy the wine. The '05 Vinho Verde from Gazela is a refreshing little wine with a slight petillance and only 9% alcohol.
We came away from this tasting with an appreciation for the quality and variety, making them worthy of your attention over the next few months. Next we will take another look at available dry rosés. Let us hear from you about your favorite wines as well, and what other wines would like to see us review. Send E-mail to webwineman@hotmail.com.
Free Times Iberian White Wine Review
Recommended Cavas:
Codornui Original Brut *** Our Top Cava! Spain $9.99
Cristalino Cava Brut *** Another Star! Spain $5.99
Freixenet Cordon Negro Brut *** Always Solid! Spain $7.99
Marques de Monistrol Brut ** Another Good Buy! Spain $6.99
Recommended Whites:
NORA '04 Rias Baixas, Albariño *** Tied for Top Wine! Spain $11.99
Rene Barbier NV, Catalunya *** Tied for 1st, Best Buy! Spain $4.99
Torres '05 Vina Sol, Penedes *** A Best Buy! Spain $8.99
Gundian '04 Rias Baixas, Albariño *** Nice Crisp White! Spain $15.99
Vionta '04 Rias Baixas, Albariño *** Another Albariño! Spain $16.99
ITSAS MENDI '05 Bizkaiko Txakolina *** A Personal Favorite! Spain $15.99
Montecillo '05 Rioja *** A Best Buy! Spain $5.99
Marques de Caceres '05 Rioja *** Nice, Medium Body Spain $6.99
Gazela '05 Vinho Verde ** A Bonus Best Buy! Portugal $5.99
Our four-star rating system and how it might compare to the Wine Spectator 100-point scale:
* Good (80-84)
** Very Good (85-88)
*** Very Good/Excellent (88-90)
**** Excellent (91+)
July 2006
To contact Richard Fadeley, write him at webwineman@hotmail.com