A case for diversity
© by Richard Fadeley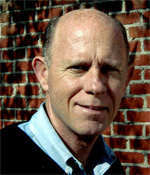 With wine prices headed for the cellar (pun intended) and overall quality at an all time high this might be a good time to invest in a mixed case of some new and different wines.
Most retailers and even better supermarkets will offer a 10 percent case discount which makes sense (read cents) if you are buying more than just a couple of bottles. I find that I will be a little more daring when I'm throwing together a mixed case of wines that I won't consume for a while. It is great fun roaming the aisles and selecting a variety of bottles for future consumption. I find myself mentally preparing favorite recipes or planning a drop-in with a special wine that will be a new experience for friends.
So let's see if we can put together a diverse dozen and recommend some food pairings as well.
You cannot go wrong with a sparkling wine for just about any occasion. One of our favorites is Freixenet Cordon Negro Brut from Spain ($7.99), but the depressed market has lowered prices on the real McCoy, so look for a good value from Champagne (we found a Lanson Black Label for $20 and Piper Heidsieck for $23). Sparkling wine is an excellent apéritif and works nicely with seafood and chowders.
Your next bottle could be a Sauvignon Blanc from California (Honig, Napa, $11.99) or New Zealand (try the 2001 Brancott Reserve, $14.99, sold in the rest of the world as Montana). If you can find it, the Boschendal 2001 from South Africa ($9.99) is a racy Sauvignon Blanc from an elegant estate and a good value. Sauvignon Blanc is a favorite with goat cheese and works with salads, seafood and white meats.
Next we come to the Chardonnay aisle where we are presented with a huge supply of this often over-oaked quaffer. If you like the oak flavors, you can't beat Columbia Crest Great Estates ($9.99), but personally I would favor a white Burgundy, perhaps a Macon-Village ($10-$12) and can't resist one from Chablis, where the Chardonnay reaches its most food-friendly expression (try any 2000 Chablis, about $12 to $15).
A mixed case would not be complete without a Riesling from Alsace or Germany or even New York state. This is perhaps the most food-friendly of wines and a no-brainer if you are asked to bring a bottle of wine to a diner party with a varied menu (Salmon Run Riesling, $10, or Reichsgraf von Kesselstatt $14).
Pinot Gris/Grigio has become a popular pour so to round out our white selections I recommend either the Trimbach Reserve from Alsace ($16) or King Estate from Oregon ($12).
Now we head for the reds where we patriotically grab a Zinfandel (Dry Creek Heritage Clone, $15) which will work with burgers, barbecue and pizza and is the perfect match for grilled or broiled king mackerel.
It looks like the 2000 Bordeaux are living up to their pre-release hype so we select one of these for now and one to lay down (Chateau Robert, Côtes de Bourg ($10) for now and a Puygueraud, Côtes de Francs ($14) for one to two years of bottle aging). The bigger Medocs will start showing up this spring but they will be pricey.
It is hard to pass up the Aussie Shiraz section where we throw in a '99 Leasingham Bin 61 ($16) to go with a pork tenderloin and then it's on to the Italian district.
If you haven't tried a Chianti lately you are missing out on one of the real Cinderella stories in the wine world. These streamlined beauties are rewriting the script for the Sangiovese grape and are most at home with pastas and grilled meats. Try the '99 Ruffino Chianti Classico Reserva ($20) or the Banfi '00 Centine ($9).
We need a Pinot Noir to accompany a grilled salmon or chicken coq-au-vin ('01 Echelon, Central Coast $13 from California or from Oregon, a '99 Willamette Valley, $16).
For a versatile red it is hard to beat the blends from the southern Rhone. Côtes du Rhones blend Grenache, Syrah, Mourvèdre and Carignan to produce inexpensive and pleasant reds ('00 Jaboulet Parallele 45, $10 or La Vielle Ferme, Côtes du Ventoux, $8).
For that grilled New York strip you will need a Cabernet from the west coast (try a '99 Chateau St. Michelle from Washington State, or a '98 Marcelina, a Gallo=produced wine from Napa, $20).
If you need one more to fill out your case you can't go wrong with a red from Spain's Rioja ('98 Marques de Cáceres, $14). They are excellent with grilled tuna and Mexican dishes.
So there, you have restocked your cellar, expanded your wine repertoire and saved a little cash to boot. Our mixed case cost $154, but with the discount we paid $139. On the low end we could have gotten out for a little less but we did make nice selections. There are lots of values out there right now so if you survived the latest round of layoffs treat yourself to a mixed case of wine and enjoy.
These are only a few suggestions on wines and pairings and experimentation is always in order. If you have found a particularly interesting wine or food match, let us know! E-mail webwineman@hotmail.com.
Free Times Mixed Case of Wines
Whites
Freixenet Cordon Negro Brut Lively sparkler from spain $8
Latour 1st Cru Montagny, '00 Excellent White Burgundy $13
Any 2000 Chablis Dry and crisp Chardonnay $14
Boschendal Sauvignon Blanc, 2002 Zingy SB from South Africa $10
Any German Riesling, Look for '99 or '01 Great with Pacific Rim foods $14
Trimbach Reserve Pinot Gris Good all-around white $17
Reds
Marcelina Napa Cabernet, '98 Splurge, WS Rating 89 $20
Chateau Robert, Cotes de Bourg, '00 Mostly Merlot, drink now $11
Chateau Puygueraud, Cotes de Francs, '00 Give this one some time $14
Willamette Valley Pinot Noir, '99 Consistent value from Oregon $17
Banfi Centine, '00 Spaghetti wine and more! $9
La Vielle Ferme, Cotes de Ventoux, '00 Southern Rhone blend $7

March 2002
To contact Richard Fadeley, write him at webwineman@hotmail.com