<! - Page Contents Begin Here - >
Chianti: The Black Rooster Crows
© by Richard Fadeley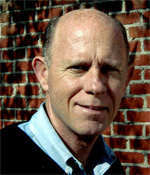 It is more than a curiosity when the foods of a region tend to pair well with the locally produced wines, and nowhere is this phenomenon more evident than in the leading wine-producing country of Italy. Wine has been a basic part of life here for centuries and as their simple fare has evolved, so have the wines.
The central part of Tuscany, between Florence and Siena is home base to the Sangiovese grape, the primary ingredient in Chianti as well as the only grape allowed in Brunello and Vin Nobile di Montepulciano. It is also the most widely planted varietal in Italy. Nestled in the heart of Tuscany's hilly countryside is the Chianti Classico DOCG region - the black rooster on the capsule is their symbol - and the best Chianti is usually produced here. All Chianti qualifies for a DOCG rating though quality varies widely, however in this tasting we did find some basic wines that were quite good.
Under the recently revised rules regulating the production of Chianti, Sangiovese must make up at least 80 percent (up to 100 percent) of the blend with no more than 15 percent being non-traditional grapes such as Cabernet Sauvignon or Merlot. Canaiolo is also allowed though its use is declining. Two white grapes (Trebbiano and Malvasia) have been reduced to a scant 6 percent maximum, down from highs of 10 percent-30 percent, and not allowed at all in the Classico Riservas. Quality wines not conforming to these rules are often called "Super Tuscans" or IGT's and have a deservedly good reputation. Though many could qualify as Chianti under the new regulations most prefer to maintain the mystique associated with the bold moniker of "Super Tuscan."
For this blind tasting we assembled typical Italian foods to accompany these medium bodied wines, with the tasting table complete with olives (ripe and green), celery, cheeses, patés, bread and the traditional prosciutto ham with melon. We began the proceedings - as they would in the motherland - with a flute of Prosecco, one of several sparkling wine styles made in Italy. Then we tasted our way through sixteen wines looking for complexity, depth, earthiness and a pleasantly long finish.
All of the entries were nice wines but several really stood out with the qualities that make a wine memorable. When we served the pasta dishes the wines really came into their own. Homemade bread, a pasta chicken casserole (Sherman spaghetti) and penne pasta with ground turkey in a marinara sauce really showed what these wines are all about. A classic tiramisù capped off a wonderful evening with good food and good wine.
Our top wines did come from the Classico district and were Riservas (requiring 27 months of aging prior to release) carrying slightly higher price tags, while lesser know sub-zones or generic Chianti or Chianti Classico (CC) will be less expensive. The '99 vintage has been compared to the monumental '97 while '01 is better than average, but you will notice that our top wine was an '00. Good wine makers can often prevail over Mother Nature but it takes a practiced hand. It looks as though their string of good vintages has been interrupted with weather extremes over the past few years so you might want to lay in some of the '99s and '01s if you like Chianti with your pasta.
If you haven't tried Chianti lately you should pick up a few of these and see for yourself what happened when they changed the rules and took them out of the old straw covered bottles (fiaschi) in favor of the high shouldered Bordeaux package. Prices won't get any cheaper so if you are thinking pasta, think Chianti. Now is a good time to experiment. We welcome your questions and comments. Send E-mail to webwineman@hotmail.com. Enjoy!
Free Times Chianti Review
Nozzole Chianti Classico Riserva '00 **** Best of Tasting (Classico) $17.99
Rocca Delle Macie Chianti Classico Riserva di Fizzano '99 **** Beautiful Wine (Classico) $28.99
Villa Antinori Chianti Classico Riserva '99 **** Personal Favorite (Classico) $20.99
Tenuta di Trecciano Riserva '00 **** Smart Buy (Colli Senesi) $14.99
La Selvannella Chianti Classico Riserva '99 **** Nice Color and Aroma (Classico) $19.99
Banfi Chianti Classico Riserva '00 *** Another Favorite (Classico) $14.99
Ecco Domani Chianti '01 *** A Best Buy (Chianti) $8.99
Toscolo Chianti '01 *** Another Best Buy (Chianti) $7.99
Fattoria l'Ottavo Chianti Classico Riserva '01 *** (Classico) $16.99
Santedame Chianti Classico Riserva '99 *** (Classico) $17.49
Badia a Coltibuono CC '00 *** Cherries w/nice finish (Classico) $16.99
Monsanto Chianti Classico Riserva '99 *** Nice Earthiness (Classico) $19.99
Our four-star rating system and how it might compare to the Wine Spectator 100-point scale:
* Good (80-84)
** Very Good (85-88)
*** Very Good/Excellent (88-90)
**** Excellent (91+)

April 2004
To contact Richard Fadeley, write him at webwineman@hotmail.com