<! - Page Contents Begin Here - >
The Other White Wine!
© by Richard Fadeley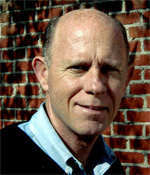 You are familiar with Sauvignon Blanc, Pinot Grigio, and the ever-popular Chardonnay but when was the last time you picked up a Chenin Blanc to enjoy with supper or as an aperitif? Probably been a long time, if ever, and since we were guilty of the same short-sighted faux pas what a better way to make amends than with a blind tasting devoted to this misunderstood corner of the wine world. To make it interesting I threw in a "ringer" with a Lakeridge Estate "Chablis" made in Florida from Muscadine grapes in an off-dry style.
Chenin Blanc produces honeyed and somewhat floral wines that can be anything from bone dry, off-dry (with some residual sugar), to Botrytised sweet dessert wine. We began our festivities with sparkling Saumur from the middle Loire valley in France, a Bouvey '98 vintage Brut that could easily pass as a NV Champagne-at almost half the price($16) of most NV's--and made with 100% Chenin. Crémant de Loire and Crémant de Limoux are AOC's devoted only to sparkling wines from the Loire, produced with mostly Chenin along with some Chardonnay. These sparklers can be good alternatives to the more upscale Champagnes.
To give you an idea of how versatile these wines are, just take a look at what we served with them. We had toasted French bread rounds topped with caramelized onion and Parmesan; four different cheeses (Blue Costello, Idiazabal, Pecorino Toscana, and an excellent white Stilton with mangoes and ginger); three pates; as well as olives and almonds. As a main course we served a loaded fruit salad with walnuts, strawberries, raspberries and blueberries along with a delicious shrimp and bow tie pasta casserole and homemade herb bread. Good Chenin will have nice acidity with some real grip that enables it to go well with spicy foods, oriental cuisine, sushi and even veal or pork, much like a Riesling.
Chenin Blanc is most at home in the middle Loire valley in the mirroring villages of Vouvray and Montlouis-sur-Loire that straddle the picturesque Loire river near Tours, but is widely planted in South Africa where it is often called Steen, and seems to be comfortable in California where some of our favorites were produced. These are not oak aged wines but food friendly, easy going, change-of-pace wines that will waken your palate with nice acidity and layers of pleasing flavors. Don't dismiss the off-dry versions either, they can balance nicely with many different kinds of food. "Off-dry" was the hit of the night as several tasters preferred the Muscadine based wine from a few miles northwest of Orlando with its smack of childhood memories to go along with a well made wine.
We topped off our evening with a poached peach sabayon with '03 Avant from the Cosentino Winery in Napa. At 16% alcohol by volume (ABV) we treated this Chenin Blanc like a white Port. You can see now that Chenin can be the masked-man of white wine and worthy of your attention if you hope to fathom the fascinating world of wine. Any of these recommendations would be a nice introduction to Chenin and an easy transition from the more pedestrian white Zinfandel.
Now that you know the difference between Vouvray (a region in the Loire valley of France) and Viognier (a grape principally grown in the northern Rhone valley and to some extent California) give one of these "other white wines" an audition at you next dinner party or just as an "end-of-the-day-salute" and discover how endlessly entertaining alternative wines can be. The next time you go to Disneyworld stop by Lakewood Winery in Clermont and tell them how much we enjoyed their "Chablis". We would love to hear from you about your favorite wine and what foods you enjoy with it. Send E-mail to webwineman@hotmail.com. Enjoy!
Free Times Chenin Blanc Review
Michel Picard '02 Vouvray **** Star of the Tasting France $12.99
Heller Estate '04 Chenin Blanc, Carmel **** Another Favorite California $18.99
KWV '04 Steen **** A Best Buy South Africa $6.99
Mathur '02 Montlouis **** A Personal Favorite France $12.99
Bonny Doon NV ('04) Chenin Blanc **** Recommended California $9.99
Bougrier '02 Vouvray **** This has it all France $10.99
Pine Ridge '03 Chenin Blanc/Viognier **** A Classy Wine California $12.99
B&G '02 Vouvray *** Another Best Buy France $7.99
Avondale '04 Chenin Blanc, Paarl ** Full Bodied South Africa $14.99
Dry Creek '03 Chenin Blanc ** A Best Buy California $7.99
Chappellet '02 Chenin Blanc ** Napa Valley Chenin California $14.99
Champalou '03 Vouvray ** Good Dessert Wine France $14.00

Our four-star rating system and how it might compare to the Wine Spectator 100-point scale:
* Good (80-84)
** Very Good (85-88)
*** Very Good/Excellent (88-90)
**** Excellent (91+)

August 2005
To contact Richard Fadeley, write him at webwineman@hotmail.com