<! - Page Contents Begin Here - >
A tasting with your favorite wine!
© by Richard Fadeley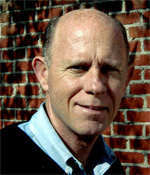 Most of you have expressed a bias for this wine (oaked and unoaked) over the last thirty years. Its elegance, clarity, tropical fruit, sometimes oakey overtones, acidity—in white Burgundy—bubbles in Champagne & elsewhere; its easygoing demeanor and overall go-along and get-along-ness make this world's most popular white wine. We are talking, of course, about Chardonnay, wine from the ubiquitous white grape of France's Burgundy region that has defined "white wine" for most modern day wine drinkers. This quote from the Wine Institute pretty much says it all: "Chardonnay far and away remains the most popular wine in the U.S. and has continued to be the leading varietal wine for the last decade, with sales increases every year."
Chardonnay is truly the winemaker's canvas. Capable of standing alone or blended into great still and sparkling wines, this grape is pretty much planted everywhere. Just like Cabernet Sauvignon, everyone wants in on the Chard bonanza, but it looks like most are dues-paying members of this world-wide community. Taking its name from a small village in the Macon region of Burgundy and becoming the pseudonym for "white wine" is quite a leap, but this little harlequin is in for the long haul.
What better way to sort out the stalwarts from the wannabes than an old-fashioned blind tasting which we held recently.
Our wine-tasting meeting was "called to order" with a glass of Yarden NV Brut, from Galilee, a "Kosher for Passover" sparkler made from 50 percent Chardonnay and 50 percent Pinot Noir. Then we bagged up twenty worthy candidates (they were all good, but some slightly better than others), and sipped and tasted our way through the wines—with food, since that is what wine is designed for.
Our tasting board consisted of almonds and hazlenuts; home-made hummus; olives; assorted cheeses, a fruit tray with apples, pears, and kiwi; marinated shrimp; chicken salad with rye bread; and ham and cheese feuilleté (fancy name for a baked sandwich). We finished the evening with an Israeli red blend (Galil Mountain '04 Yeron and a strawberry chocolate cake). This was a big red, but it had no problem with the dark chocolate cake.
Once again our top wine hails from South Africa: Glen Carlou '06 Paarl was a consensus favorite, (last time it was the Louisvale Chardonnay) but we had plenty of contenders, with six countries represented in the top twelve. The venerable Penfolds show a nice easy-drinking wine and the Latour is "on-point" with precise white Burgundy.
Most Chardonnay drinkers are already familiar with the K-J Vintner's Blend, one of the top whites in the US. These were followed by a bevy of very pleasant wines. Try one or two and see if you don't agree. This is one of my personal favorites for an "end-of-the-day" salute. I like a few olives, celery, maybe some cheese (Stilton or Brie) or hummus with a chilled glass of probably a white Burgundy, while I watch the news or fix supper.
You will notice in the list below that the prices for most of these very nice wines have receded from recent highs. Nice to see that everyone is doing his or her part in helping us through this "unpleasantness". It will get better, but in the meantime you can still enjoy your glass or two of very enjoyable wine as a palliative, while you try to make sense of it all. Nice way to unwind and think about dinner.
Always keep your palate alert and try one or two of these favorites, and maybe even compare to the new world Chards with the old world French and Italian to get a New World/Old World contrast. You will find better acidity and lower alcohol with the old world wines, while the new world will offer more fruity and rounder quaffs. Let us know what you think!
The winners
Glen Carlou '06 Paarl **** Our Top Wine! South Africa $15
Penfolds '07 Thomas Hylands **** Another Favorite! Australia $15
Louis Latour '06 Viré-Clessé **** Classy White Burg! Francce $14
Kendall-Jackson '07 Vintners Reserve *** Regular Star! California $12
Bridlewood '06 Monteray County *** A Best Buy! California $13
Felipe Rutini '06 Mendoza *** Different & Good! Argentina $17
Souverain '07 *** Another Good Buy! California $13
Rosemount '06 Show Reserve *** Plenty of Oak, But Nice! Australia $16
Chatelain '07 Chablis *** Another Star! France $20
Louis Jadot '07 Pouilly-Fuissé *** Always a Favorite! France $23
Trevor Jones '07 Virgin Chard, Barossa *** An Aussie Standout! Australia $17
Crossings '08 Marlborough, Unoaked *** Another Nice Chard! New Zealand $14
Our four-star rating system and how it might compare to the Wine Spectator 100-point scale:
* Good (80-84)
** Very Good (85-88)
*** Very Good/Excellent (88-90)
**** Excellent (91+)

All ratings are only the opinions of our tasters and not meant to offend your personal favorites.
May 2009
To contact Richard Fadeley, write him at webwineman@hotmail.com