Haul out the holly – and the bubbly
© by Richard Fadeley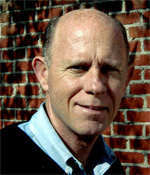 It's that festive time of the year and, yes, with a less than stellar economy and the winter solstice, maybe we do "need a little Christmas now". It might be time to put our worries aside and plan for parties with family and friends, the centerpiece of which could arguably be well chosen libations. Nothing says "celebration" like the pop of nice Champagne or other sparkling wine. These wines signal a festive occasion and a coming together!
Also one of the world's great food wines, sparklers are super-versatile when it comes to food pairings and will make you look like a food-wine magician. To help you with your selections we conducted our annual Champagne (and Sparkling Wine) Blind Tasting. This is our favorite assignment of the year as we prepare to help you wade through the huge offerings of "sparkling wines" on the shelves.
---

Sparkling Wine by the Numbers

49 Million

Bubbles in a bottle of sparkling wine

161,148,000

Bottles Consumed in the US (2008)

300,000,000

Bottles of Champagne produced ('09)

1

No. of AOCs in Champagne, lowest in all of France

---
This is our Christmas party, so we dress up for these wines, "black tie" for the men, and evening dresses for the ladies and an assortment of appropriate appetizers. Everybody pitched in and we were offered smoked salmon, oysters-on-the-half-shell, escargot, shushi, boiled (and peeled) shrimp, home made ham biscuits, stuffed mushrooms, and German peppered ham sandwiches for out tasting table! We followed that up with a raspberry chocolate torte to go with the rosés. Food can change the way these wines behave and we want our impressions to be based on "real-time" situations. We tasted our way through the wines in three flights, two with the bruts and one with the rosés and dessert wines.
Several first timers showed well, and our top wine, from South Africa, was a rookie, as was our second- and fourth-place wines. When the bags came off, seven of our top twelve wines were from different countries. Just goes to show you how competitive this business is becoming. Remember, we only tasted a small sampling of what is out there, so don't let us keep you from your favorite, but you might want to try a few of these over the holidays, if they are new to you.
Champagne is the world's go-to party wine, and you can expect to pay $30-$45 for a good bottle, but there are plenty of more affordable alternatives. Crémants are sparkling wines from other regulated regions of France, and a nice alternative to the "real deal". The two we had in this tasting showed nicely, and at a nice discount from Champagnes. But if the occasion calls for the cachet associated with the "real McCoy" you can plan on spending $30-$45 for a nice Champagne, and you won't be disappointed! Taittinger was again one of our favorites, and Aubry (a "grower-Champagne) is a good value at under $35.Shop around as there are some deals out there for your taking. We also found a Cava that delivered a classy punch at a budget price, perfect for parties and New Years toasts. And as always, California (and New Mexico) is a good source of sparklers at reasonable prices.
Bubblies are big time fun wines and can transform any event into a special occasion, as your holiday parties certainly are. They can also be the perfect aperitif, giving a lift to your appetite and a bounce to your spirits, and can work well with a wide variety of foods too. How about steamed lobster for New Years or clam or corn chowder, roast chicken, pasta dishes and medium bodied fish like swordfish, halibut or sea bass. While a rosé can transform your dessert into an otherworldly experience (rosé and tiramisu?).
So slice up the fruitcake and hang some tinsel on that evergreen bough. Happy Holidays!
Sparkling Wine Review
Brut Sparklers
Graham Beck NV Brut,
****
Our Favorite!
South Africa
$ 17.99
JCB, No. 21 Crémant de Bourgogne
****
Tasty & a Good Value!
France
$ 17.99
Taittinger, NV Brut La Francaise
****
Our Top Champagne!
France
$ 38.99
Marques de Monistrol, Brut Cava
****
Our #1 Best Buy!
Spain
$ 9.99
Gruet Brut, Blanc de Noirs NV
****
A Longtime Favorite!
New Mexico
$ 14.99
Scharffenberger, NV Brut
****
Another Best Buy!
California
$ 19.5
Lamarca Prosecco, NV (DOC)
***
A Nice Pour!
Italy
$ 16.99
Gloria Ferrer NV Blanc de Noirs
***
Most Refreshing!
California
$ 14.99
Champagne Aubry Brut, Premier Cru
***
Personal Favorite!
France
$ 33
Maschio, Brut Prosecco
***
A Best Buy!
Italy
$ 13.99
Domaine Carneros, 2007 Brut
***
A Consistent Winner!
California
$ 21
Bergweiler, NV Riesling Brut Sekt
***
A Solid Effort!
Germany
$ 21.99
Rosé Sparklers
Heidsieck & Co. Brut Rosé
****
Raspberries & Bubbles
France
$ 46
Albrecht Crémant d'Alsace Rosé
***
100% Pinot Noir!
France
$ 20
Bouvet Rosé Excellance
***
Best Buy from the Loire France
France
$ 13
Martini & Rossi Moscato d'Asti
***
Nice Way to Finish!
Italy
$ 12
Our four-star rating system and how it might compare to the WS 100-point scale:
* Decent (80-83)
** Good (86-87)
*** Very Good (87-89
**** Excellent (90+)

All ratings are only the opinions of our tasters and not meant to offend your personal favorites.
December 2011
To contact Richard Fadeley, write him at webwineman@hotmail.com