<! - Page Contents Begin Here - >
Holiday Bubbly!
© by Richard Fadeley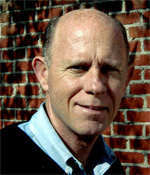 It's that time of the year when people think fun, friends, food, and fellowship, and nothing can start the proceedings better than the pop of a Champagne cork, which just seems to say, "meeting called to order!"
This year, as we usually do, we assembled our tasting panel to sample sparkling wines for holiday parties. We dress up for this tasting, black tie and all, to make it something special; and with an exquisite array of appetizers in tow, we were determined to present you with a list of sure-fire bubbly.
Real Champagne must be made in the Champagne district of Northeastern France, but sparkling wine is produced in just about every wine-producing region, even other parts of France, and they are often good imitations. The U.S. recently joined the rest of the world in agreeing not to permit any new wines to borrow the name of the famous French appellation, but some existing American producers will be allowed to continue using the hallowed name.
The bubbles come from a secondary fermentation that, with the "traditional method" or, in Champagne, the "méthode champenoise," takes place in the same bottle that you are pouring from. The carbonation thus created builds up to five or six times normal atmospheric pressure, so be careful which way you point that bottle when you pop the cork.
True Champagne is made with only Chardonnay, Pinot Noir and Pinot Meunier grapes (in any combination), but sparkling-wine producers in other countries and regions may use different varieties. One of our perennial top wines, from Alsace, is made with 100 percent Pinot Blanc. Wines made entirely from white grapes may be called "Blanc de Blancs" or "white from whites," while a "Blanc de Noirs" ("white from blacks") is made with red grapes and sometimes retains a pale salmon or light copper color. Many sparkling wines are made from blends of both white and black grapes.
Just for fun this year we included a premium-priced Champagne to see if we could pick it out from among the 20 wines in our tasting. Indeed, the highly rated 1996 Dom Perignon, from Moët and Chandon, proved our favorite in the "blind" tasting. (Dom Perignon is named after the 17th century French monk who supposedly discovered Champagne. Actually, he didn't, but he was instrumental in its development.)
While the Dom was not a life-changing experience, it was clearly the top wine. But several others were nipping at its heels. Chandon's domestic affiliate produces a premium sparkler - with Napa and Sonoma fruit - that is aged for five years on its lees and ran a close second to the Dom. Several Champagnes and domestic sparklers also came close, but if you decide to splurge on one of these ultra-premiums or even a nice Champagne, you won't be disappointed.
If you need the cachet associated with the real thing, plan on spending $25 to $45, but there are plenty of very good domestic sparklers that will get the job done - and cost less that $20! And for the budget-minded - or maybe with Wednesday-night sushi - try a Spanish Cava, many of which sell for less than $10.
Bubblies are big-time fun wines and can transform any event into a special occasion, our holiday tasting was certainly one! We spared no expense with the food to accompany these special wines. Smoked salmon, scallops, shrimp, sushi, prosciutto biscuits, Low Country oysters, as well as a caviar pie, baked Brie and Mousse Troufé pate, backed up with plenty of fruit and bread. And for dessert, a raspberry-chocolate cheesecake ... perfect!
Champagne is an excellent aperitif, giving a lift to your appetite and a bounce to your spirits; but it can work well with a wide variety of foods, too. We only tasted a small sample of what's on the shelves: There are plenty of well-made wines in this category. Don't hesitate to include sparkling wine with your meal, as a palate-cleanser if nothing else. All of these locally available sparklers were tasted blind along with the food, and all are refreshing and lively wines that would highlight your holiday party or just for fun with a friend.
Let us hear about your favorite sparkler and what you like with it. Send E-mail to webwineman@hotmail.com. We enjoy hearing from you. Happy Holidays!
Free Times Sparkling Wine Review
Dom Perignon '96 Brut **** Best of Tasting Champagne $125
Montaudon "M" **** A Star of the Tasting Champagne $28
Chandon Etoile Brut **** Another Star California $35
Lucien Albrecht Cremant d'Alsace **** Personal Favorite! France $16
De Margerie (Bouzy) Grand Cru **** Another Star! Champagne $30
Gruet Tradition **** Repeat Best Buy New Mexico $14
Boillot Cremant Blanc de Noirs **** A Best Buy! France $14
GH Mumm Grand Cru *** Complex & More Champagne $45
Henriot Souverain Brut NV *** Personal Favorite Champagne $36
Ruinart Blanc de Blancs *** 100% Chardonnay! Champagne $45
Mumm Napa Blanc de Noirs *** Another Best Buy California $14
Iron Horse Classic Brut *** A Best Buy California $25
Codorniu Brut Cava ** A Repeat Best Buy Spain $8
Chateau St. Michelle Cuvee Extra ** Another Best Buy Washington $9
Our four-star rating system and how it might compare to the Wine Spectator 100-point scale:
* Good (80-84)
** Very Good (85-88)
*** Very Good/Excellent (88-90)
**** Excellent (91+)
December 2006
To contact Richard Fadeley, write him at webwineman@hotmail.com