It's Time for Mistletoe and Holly!
© by Richard Fadeley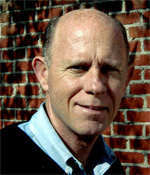 The holidays are here, and so is the year's busiest party season. With menus to plan and guests to invite, you've got plenty to do; and we are here to help with a few recommendations for your sparkling wine.
Not all sparkling wine is Champagne, which must come from the Champagne district of France, but effervescent wine is produced in every other country that makes wine using the same process but with different names (Italy - Spumante; Germany - Sekt; Spain - Cava). The United States is not bound by any agreements regarding the name Champagne, but most producers defer to the French, as do others worldwide.
Champagne is located 90 miles northeast of Paris - the northernmost vineyards in France - where the grapes struggle to mature, yielding unripe fruit with higher acidity which happens to be ideal for distinctive sparkling wine. Most Champagne is blended with still wines from different vineyards and vintages to produce a consistent house style (non-vintage or NV), though in good years winemakers will bottle a vintage Champagne. While Champagne is made with only Chardonnay, Pinot Noir and Pinot Meunier grapes, producers in other countries and regions often use different varietals. One of our top wines this year was made with 100 percent Pinot Blanc (Lucien-Albrecht).
We typically begin our tastings with Champagne, sparkling wine or maybe an Italian Prosecco, made with the grape of the same name, and a pleasant apéritif served in many an Italian restaurant. Most sparklers are produced with painstaking techniques that the French devised whereby the secondary fermentation takes place in each bottle - producing 56,000,000 bubbles by one count. There are also more industrial methods of producing sparkling wines, but better wines employ the traditional method.
Sparkling wine can be a wonderful accompaniment for a variety of foods. This year we filled the sideboards with tuna sushi with crème fraîche, scallops seviche, marinated shrimp, stacked canapé with caviar, prosciutto ham biscuits, assorted pates, and a platter full of Apalachicola oysters on the half shell. For dessert we had a expresso and mascarpone "ice box cake," another nice match with the wines. Champagne is an excellent apéritif, giving a lift to your appetite and a bounce to your spirits, but it can work well with a wide variety of foods - steamed lobster, roast chicken or turkey, sushi, pasta dishes and lighter bodied fish like halibut or sea bass and even smoked or grilled salmon. It goes well with vegetarian fare, creamy soups and bisques, stews and Cobb or Caesar salads. Try potato chips for a "cheap date," it works!
We opened a sampling of 18 sparklers and tasted them blind, along with the food. Our favorite wine this year was a repeat favorite from a few years back (2001 Domaine Carneros) followed closely by its French parent, Taittinger. There are lots of good sparklers for the budget minded, but when the occasion calls for the cachet associated with the genuine article, you can plan on spending $25 and up for Champagne.
We found several that are worth the extra money. Shop around though, there are some deals out there. Many of the non-French wines were delightful and affordable. Castellblanch is producing an exceptional Cava - in a new label - that heads up this year's "Best Buys". There was only an 11-point (5 percent) spread between our top 12 wines. They were all refreshing and lively sparklers that would highlight holiday parties or compliment a meal. Look for the best value to fit the occasion. Open carefully (these bubblies are bottled at 5 to 6 atmospheres), keeping your hand or thumb on the cork while twisting the bottle with your other hand and gently removing the cork as quietly as possible. Serve well chilled.
Next time you are in your local wine store or better supermarket pick up one of these sparkling wines and see if it won't change your outlook on life. We welcome your questions and comments: allsteel@msn.com. Happy Holidays!
Free Times Sparkling Wine Review
Brut
Domaine Carneros, 2001 **** Best of Tasting California $20.99
Taittinger NV, Champagne **** Best Champagne France $32.99
Castellblanch Extra, Brut Cava **** A Bonus Best Buy! Spain $7.99
Lucien-Albrecht Cremant d'Alsace **** Consistent Favorite France $15.99
Korbel California Champagne **** Smart Buy California $10.99
Louis Boillot Cremant de Bourgogne **** A Best Buy France $11.99
Piper Heidsieck NV, Champagne **** Another Star France $24.99
Alfred Gratien NV, Champagne **** My Personal Favorite France $32.99
Gloria Ferrer NV Blanc de Blanc **** One of My Top Picks California $18.99
Lindauer NV Brut **** Down Under Bubbly New Zealand $12.99
Gruet Blanc de Noir *** Smart Buy New Mexico $14.99
Biltmore Estate Brut *** Fun Local Bubbly North Carolina $19.99

Our four-star rating system and how it might compare to the Wine Spectator 100-point scale:
* Good (80-84)
** Very Good (85-88)
*** Very Good/Excellent (88-90)
**** Excellent (91+)

December 2004
To contact Richard Fadeley, write him at allsteel@msn.com
Back to the WebWineMan index page
<!- Page Contents End Here ->