Wine's Most Enchanted Vineyards
© by Richard Fadeley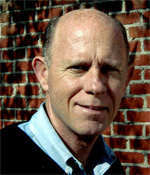 Between Dijon and Lyon in east-central France, a distance of about 110 miles, lies one of the world's most important wine producing regions, and also one of its most enigmatic. They do things a little differently here, starting with the grapes, they make white wines from chardonnay (there are few exceptions), and red wines from pinot noir in Burgundy proper and the gamay grape in Beaujolais. Occasionally the two are blended, but blending is not done in 95% of their wines, with the exception of their sparkling wines, which we will touch on later.
To understand Burgundy, not something you can do after reading a short article like this, we must remember that the French revolution (1789) was just as much a anti-church revolt as it was anti-monarchy, and they stripped the church of all of its land holdings, which in Burgundy meant vineyards. These were sold off to the local populace and due to the inheritance laws of France, subsequently divided and re-divided over five or six generations, resulting in small (5-100 acres) vineyards being tended by many different owners. It's like playing golf on a course with multiple ownership, where maybe the first two holes are owned by one family and the next hole might be owned by two different families, with the green mowed by one and the fairway by another. It would be (and is) confusing, and this would continue around the entire course.
Small domaines own land in multiple villages and some have arrangements with growers to provide them with grapes from a particular site, so each domaine will produce five, ten, or more wines, one from each one of these sites, but in limited quantities. Some of the bigger negociants will buy-in grapes of sufficient quantities to produce ample amounts of regional wine (usually labeled Bourgogne).
A little over half of the wines in Burgundy are regional wines, and about a third are "village" wines (a clear step-up from the regional, and you know exactly where the grapes came from. Above that is Premiere Cru wines, from vineyards that the monks who originally tended the vines determined to be of superior quality. These makeup about 12% of the wines (but there are over 600 1er Crus), with the balance being Grand Cru. As you might imagine the price rises dramatically depending on the producer and the source of the grapes.
Each sub-region has its own system of classification making it confusing, but a village name on the label indicates a quality wine, weather it be Chablis, Brouilly (Beaujolais), Marsannay (Cote d'Or), or Pouilly-Fuisse (Maconais). Chablis is the northern most village and more than sixty miles removed from Burgundy proper. Here they produce the most austere Chardonnay in the world, with an almost electric acidity. And you will run across the occasional sparkler, labeled "Cremant de Bourgogne," a sparkling wine made like Champagne, but with local grapes (we tasted one from Chablis that was all chardonnay, and one from Burgundy from all three grapes, pinot noir, gamay, and chardonnay). Good values at a deep discount from Champagne.
Having said all that, Burgundy can still be a dependable supply of tasty wines, white and red, at reasonable prices, made to go with food, with moderate alcohol and good acidity. If all of this is too complicated just grab a white Macon-Villages (DuBeouf, Latour or Jadot are three good ones) as a kick-back wine, or a red Bourgogne (Latour, Jadot or Drouhin) to go with a grilled chicken, you won't be disappointed.
We collected an assortment of delicious wines and tasted them blind to give you some idea of what is available locally. We found some real values too, so next time you are trying to decide what to serve with plank-grilled salmon or a rotisserie chicken we can recommend either a Cru Beaujolais or a Bourgogne. A one hour decant and slight chill will help. Once you are more familiar with this style you might want to try moving up to a nicer village wine. It is a journey worth taking, and a good book would help, as French wine labels and names can be confusing. A good reference book can be a big help, and I like Wine Lover's Companion by Ron and Sharon Tyler Herbst ($16) to help sort-out all the confusing names and places. It makes wine more enjoyable when you understand the labels and regional variation. We barely scratched the surface here, but you can spend the rest of your life studying the world's "most enchanting wine region".
Burgundy Review
SPARKLING
Jaillance Crmant de Bourgogne
****
Delightful!
Burgundy
$ 15
Simonnet-Febvre Crmant
****
Another Nice Sparkler!
Chablis
$ 17
WHITES (CHARDONNAY)
Chatelain '10 Chablis
****
Classic White!
Chablis
$ 20
Jadot '09 Chablis
****
Crisp & Tasty!
Chablis
$ 21
Jadot Pouilly-Fuisse
****
Fresh & Juicy!
Mâcon
$ 19
Bouchard '09 Pouilly-Fuisse
***
Crisp Wine!
Mâcon
$ 22
Latour '08 Mâcon-Lugny
***
A Best Buy!
Mâcon
$ 12
Jadot '09 Mâcon-Villages
***
Another Best Buy!
Mâcon
$ 12
BEAUJOLAIS
Deboeuf '09 Broilly (Flower Label)
***
A Bonus Best Buy!
Beaujolais
$ 14
DeBeaune '09 Moulin-A-Vent, Michelon
***
Another Winner!
Beaujolais
$ 18
RED BURGUNDY (PINOT NOIR)
Chanson '05 Chambolle-Musingy
****
Top Notch Pinot
Cote de Nuits
$ 51
Cht Maltroye '06 Chas-Mont, 1st Cru
***
Another Winner!
Cote de Beaune
$ 33
Latour '09 Marsannay
***
A Bonus Best Buy!
Cote de Nuits
$ 17
Jadot '08 Bourgogne
***
Good Value Here!
Cote de Beaune
$ 16
Our four-star rating system and how it might compare to the WS 100-point scale:
* Decent (80-83)
** Good (86-87)
*** Very Good (87-89
**** Excellent (90+)

All ratings are only the opinions of our tasters and not meant to offend your personal favorites.
September 2011
To contact Richard Fadeley, write him at webwineman@hotmail.com