<! - Page Contents Begin Here - >
Champagne Shootout!
© by Richard Fadeley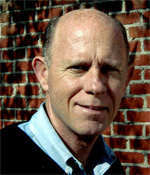 Wowee! What a tasting! This is our favorite assignment of the year as we prepare to help you wade through the huge offerings in the "sparkling wine" aisles. We dress up for these wines, black tie and evening dresses for the ladies and an exquisite array of appetizers for out tasting table! You take care of the menus and we will help you pick out the wines.
Something about the "pop" of a sparkling wine gets everyone in the mood. Sort of says "special occasion" without having to bang a gavel, and even a simple toast like "a votre santé" ( "to your health") will command attention. Nothing goes with wine better than good friends and good food, so gather friends, a few wines, and enjoy the holidays. We bagged up 19 sparklers and tasted them blind, along with appropriate appetizers, and sipped and scored them to help you pick a solid candidate for your holiday festivities or maybe Christmas dinner.
Bubblies are big time fun wines and can transform any event into a special occasion, our holiday tasting was certainly one! We spared no expense with the food to accompany these "special" wines. Smoked salmon, shrimp, sushi, prosciutto ham biscuits, low country oysters, as well as cheese stuffed dates. A caramel cake and chocolate cookies helped us finish the wines.
We had sparklers from just about everywhere and as you might expect, the real McCoys from France did well, but there were other stand-outs like the Mumm Cuvee "M" from California showed well and the winner from our very first tasting (Montaudon, Champagne) took top honors again. Another former multiple winner, Lucien Albrecht, scored high.
California consistently produces good sparklers, and we had solid showings by Taltarni (Australia) and a "Best Buy" Cava from Spain--another former stand-out--Cordornui Original. But we only tasted a small portion of what's out there, and it was all good to great! We can heartily recommend these top rated wines, but don't think "your favorite" shouldn't be "your favorite". After all, it's what you like that counts!
If you need the cachet of Champagne (Christmas is one of those times) plan on spending $30-$40 for the real deal, but alternatives abound, and California offers lots of good quality bubbly in the $12-$20 range. Spanish Cava is another smart choice (some bubbly is better than none at all) and good ones can be had for $8-$14.
Just because you've lost half of your 401(k) doesn't mean you can't spend a few dollars to help get this year behind us and move forward! If you still want French, try a Crémant from one of the major regions like Burgundy, Loire, or Alsace. Our high scoring Lucien Albrecht is a Crémant d'Alsace made from 100% Pinot Blanc, quite tasty and usually about half the price of a bottle from Champagne.
Champagne is an excellent aperitif giving a lift to your appetite and a bounce to your spirits, but it can work well with a wide variety of foods too. How about steamed lobster for New Years or roast chicken, turkey, ham, pasta dishes and medium bodied fish like swordfish, halibut or sea bass. It goes well with vegetarian fare, soups, stews and Cobb or pasta salads as well as sushi or even potato chips, try it!
We only tasted a small sample of what's out there and there are plenty of well-made wines in this category. Don't hesitate to include a sparkling wine with your meal, as a palate cleanser, if nothing else, or with dessert. All of these locally available sparklers were tasted blind along with the food, and all are refreshing and lively wines that would highlight your holiday party or just for fun with a friend.
Next time you are in your local wine store pick up one or two of these sparkling wines, fix an appetizer or some sushi and it just might change your outlook on life! Let us hear about your favorite sparkler and what you like with it (editor@free-times.com), we enjoying hearing from you. Happy Holidays!
Free Times Sparkling Wine Review
Montaudon "M", Champagne **** Best of Tasting! France $33
Deutz Brut Classic, Champagne **** Personal Fav & A Star! France $35
Mumm Cuvee "M" **** Another Star/Best Buy! California $16
Lucien Albrecht Cremant d'Alsace **** Personal Favorite! France $19
Mumm Cordon Rouge, Champagne **** Another Favorite! France $33
Taltarni Brut Tache **** Bravo, Great Effort! Australia $18
Pol Roger Reserve Brut, Champagne **** Classically Styled! France $45
Cordorniu Original Brut Cava *** Perennial Best Buy! Spain $9
Piper Sonoma Brut NV *** My Best Buy! California $14
Roderer Estate Brut, Anderson Valley *** 100% Chardonnay! California $22
Boillot Rosé, Cremant de Bourgogne *** A Best Buy! France $17
Graham Beck Brut NV *** Another Best Buy! South Africa $16
Our four-star rating system and how it might compare to the Wine Spectator 100-point scale:
* Good (80-84)
** Very Good (85-88)
*** Very Good/Excellent (88-90)
**** Excellent (91+)

June 2008
To contact Richard Fadeley, write him at webwineman@hotmail.com