<! - Page Contents Begin Here - >
It's Time for Mistletoe and Bubbly!
© by Richard Fadeley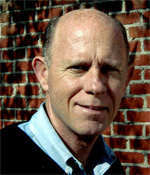 Once again sparkling wine showed us why it is the "fun-time" beverage of choice! As we conducted our annual "Champagne Bash-Food Fete-Blind Tasting" it was overtly clear that nothing says celebration like "the bubbly". We bagged up 21 sparklers from France, the US, Australia, Italy and Spain, and tasted them blind, to help you with some suggestions for holiday parties, Christmas dinner, and New Year's Eve, or maybe just Wednesday nights with sushi, if that's your thing!
One reason why sparkling wines are such a hit is their affinity for a wide range of delicious food. For this tasting we pulled out all the stops - this is our Christmas party-black tie is the dress and the food is a hedonistic delight: a side of smoked salmon, marinated shrimp, escargot in shells, prosciutto ham biscuits, red bliss potatoes with caviar and crème fraiche, Applachicola oysters-on-the-half-shell, a large tray of assorted sushi and a chocolate torte for dessert. The coup de grace was an Offley 20 year Old Tawny Port served with Dominican cigars, non-blind, of course.
The wines were up to the challenge and we've listed the best of the tasting, but let me say that there was not a bad one in the bunch. Sparkling wines are easy to buy. Cava (Spanish) and Prosecco (Italy) are easy going wines in the $8-$12 range with nice domestic bubblies selling for $9-$35 and the real McCoy (Champagne) from France will cost $25 and up.
We found some credible wines from outside of Champagne (Lucien-Albrecht makes a reliable Cremant from Alsace) and Gruet (from New Mexico of all places) made a its best showing yet behind a solid Champagne (Mumm Cordon Rouge) from a blend of 45% Pinot Noir, 25% Pinot Munier, and 30% Chardonnay. We also liked the Schramsberg Blanc de Noirs and Mumm's DVX both from California.
Where do the bubbles come from? They come from a secondary fermentation that, with the "traditional method" or the méthode champenoise, takes place in the same bottle that you are drinking from and lasts from 6 to 36 months or more. You are now dealing with 5-6 atmospheres of pressure, so be careful opening that bottle.
Champagne may be made with only Chardonnay, Pinot Noir and Pinot Meunier grapes, but producers in other countries and regions may use different varieties. A "Blanc de Blancs" or white from white, will be made with 80% - 100% white grapes while a "Blanc de Noirs" is made with mostly black grapes and sometimes exhibits a pale salmon or light copper color. I tend to prefer Blanc de Noirs or at least a traditional balanced blend.
Champagne is the quintessential aperitif, giving a lift to your appetite and a bounce to your spirits, but it can work well with a wide variety of foods too. Some that come to mind are steamed lobster or roast chicken, turkey, ham, pasta dishes (with a white sauce) and medium bodied fish like swordfish, halibut or sea bass. It goes well with vegetarian fare, soups, stews and Cobb or pasta salads as well as sushi - even potato chips, for a cheap date.
If you are ever scratching your head for a particular food pairing, you will almost never go wrong with a "sparkler." We tasted only a small sample of what's on the shelf, and there are plenty of well-made wines in this category. All of these were tasted blind along with the food, and all are refreshing and lively wines that would highlight your holiday party or just for fun with a friend.
Next time you are in your local wine store, pick up one or two of these sparkling wines, fix an appetizer or some sushi and it just might change your outlook on life! Let us hear about your favorite sparkler and what you served with it. Send E-mail to webwineman@hotmail.com. We enjoy hearing from you. Happy Holidays!
Free Times Free Times Sparkling Wine Review Review
Mumm Cordon Rouge NV, Brut **** Best of Tasting! Champagne $33
Gruet Blanc de Noirs NV, Brut **** A Consistent Best Buy! New Mexico $14
Schramsberg Blanc de Noirs, Brut **** Another Star California $34
DVX Mumm Napa, Brut **** Personal Favorite! California $36
Heidsieck Blue Top Monopole NV Brut **** Another Star! Champagne $33
Lucien Albrecht Cremant d'Alsace Brut **** Repeat Best Buy France $16
Sea View Brut *** A Best Buy! Australia $10
Cordornui Brut Original, Cava *** Top Value Here! Spain $9
Albert Louis NV Brut *** Personal Favorite! Champagne $28
de Venoge, NV Brut *** 100% Chardonnay! Champagne $36
Cordornui Brut Rosé, Cava *** Another Best Buy! Spain $13
Iron Horse Wedding Cuvée, *** Another Blanc de Noirs! California $34
De Sousa, NV Brut *** A WS 93 Points! Champagne $45
Henriot Rosé, NV Brut *** Personal Favorite! Champagne $49
Our four-star rating system and how it might compare to the Wine Spectator 100-point scale:
* Good (80-84)
** Very Good (85-88)
*** Very Good/Excellent (88-90)
**** Excellent (91+)
December 2007
To contact Richard Fadeley, write him at webwineman@hotmail.com