<! - Page Contents Begin Here - >
A Bounty of Bubbles!
© by Richard Fadeley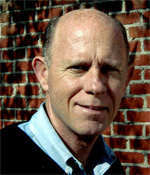 We were dressed to the nines as we prepared to sample the current crop of sparkling wines for the holiday season. Black tie was the attire of the evening and our Christmas party was underway with 20 sparkling wines to taste and compare. With an exquisite array of appetizers to help us along we were determined to present you with a sure-fire list of bubblies for your holiday festivities.
Champagne is not just for World Series celebrations or launching ships, it should be a part of your dinner party plans as well as family gatherings and, of course, the New Year's inaugural. This tasting has become one of our favorites, and the foods explain why. There were oysters on the half-shell, a side of smoked salmon, prosciutto biscuits, marinated shrimp with Champagne beurre blanc, Brie in pastry with almonds and cranberries, an assortment of sushi, and highlighted with an exquisite caviar pie. Dessert was a Bourbon-pecan chocolate torte. They all were perfect with the wines.
Real Champagne must come from the Champagne district of France, while other European countries use different names for their sparkling wines (Italy, spumante; Germany, Sekt; Spain, cava). The U.S. has now agreed to respect the name Champagne by not adding it to any wine not currently carrying that descriptor, and producers worldwide say that their wines are produced by the methode champenoise or "traditional method."
Champagne is located 90 miles east of Paris with some of the northernmost vineyards in France. Here the grapes struggle to mature yet produce some of the most distinctive sparkling wines in the world. Champagne is made with only Chardonnay, Pinot Noir and Pinot Meunier grapes, though producers in other countries and regions often use different varieties in their sparkling wines.
We sampled wines from the U.S., France, Italy, Australia and Spain in this tasting, but don't be discouraged from trying wines from other countries. The U.S. is apparently holding its own when it comes to the bubbly, copping three places out of our top 12, as well as our top-scoring wine - for the second year in a row.
Champagne is an excellent apéritif, giving a lift to your appetite and a bounce to your spirits, and can turn any occasion into a special event. And it can work well with a wide variety of foods - steamed lobster or roast chicken, turkey, ham, pasta dishes and medium bodied fish like swordfish, halibut or sea bass. It goes well with vegetarian fare, chowders, stews and Cobb or Caesar salads. Try the Codorniu Blanc de Noir with cedar plank-grilled salmon for a special treat.
All of these sparklers were tasted blind along with the food. Our favorite wine came from Moet & Chandon's affiliate in California, followed closely by a Cremant de Bourgogne from France, a traditional Champagne, and a repeat "Best Buy" from Italy. The always-popular Gruet - from New Mexico of all places - made a nice showing too. As you can see from our recommendations a good sparkler doesn't have to be expensive, but when the occasion calls for the cachet associated with the genuine article, you can plan on spending $25 or more for Champagne. Shop around, though, there are some deals out there. Serve well chilled!
We would love to hear from you about your favorite sparkling wine and what foods you enjoy with it. Send E-mail to webwineman@hotmail.com. Enjoy!
Free Times Sparkling Wine Review
Chandon Reserve Brut, Napa/Sonoma **** Best of Tasting California $24
Louis Bouillot Blanc de Blancs Brut **** Another Star France $14
Pol Roger NV Brut **** Highly Recommended France $35
Rotari NV Brut, Trento **** Best Value Italy $11
Gruet NV Blanc de Blancs **** Past Favorite New Mexico $15
Mumm Napa DVX **** Another Star California $35
St. Hillaire '02 Blanc de Blancs *** A Best Buy France $10
Lucien Albrecht Cremant d'Alsace *** Another Favorite France $16
Oudinot NV Brut *** Personal Favorite France $25
Schramsberg NV Blanc de Blancs *** Great Juice California $25
Marquis de Perlade Brut *** Another Best Buy France $10
Codorniu Blanc de Noir Brut Cava *** A Best Buy Spain $10
Our four-star rating system and how it might compare to the Wine Spectator 100-point scale:
* Good (80-84)
** Very Good (85-88)
*** Very Good/Excellent (88-90)
**** Excellent (91+)

December 2005
To contact Richard Fadeley, write him at webwineman@hotmail.com