<! - Page Contents Begin Here - >
A Bounty of Bubbles
© by Richard Fadeley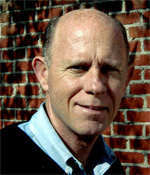 We were "high, wide and handsome" as we once again prepared to sample a bevy of sparkling wines for the holiday season. Black tie was the dress of the evening and our Christmas party was underway with 18 sparkling wines and a smorgasbord of Champagne-friendly fare. We were determined to present you with a list of "sure-fire" bubbly for your parties and get-togethers.
Champagne is not just for weddings or launching ships. It should be a part of a well-planned dinner party as well as family gatherings and, of course, the New Year's inaugural. Real Champagne must come from the Champagne district of France, but effervescent wine is produced in other countries using the same process but with different names (Italy, Spumante; Germany, Sekt; Spain, Cava).
The U.S. is not bound by any agreements regarding the name Champagne, but most producers defer to the French, as do others worldwide. Champagne is located 90 miles northeast of Paris - the northernmost vineyards in France - where the grapes struggle to mature, yielding unripe fruit with higher acidity which happens to be ideal for distinctive sparkling wine. Most Champagne is blended with still wines from different vineyards and years to produce a consistent house style (Non-Vintage or NV).
While Champagne is made with only Chardonnay, Pinot Noir and Pinot Meunier grapes, producers in other countries and regions often use different varieties. Our top wine this year was made with 100% Pinot Blanc. We have seen a sparkling Riesling take top honors in a recent tasting, while the affable Prosecco is made with a grape of the same name, and is a pleasant apéritif in many an Italian restaurant.
Most sparklers are produced with techniques that the French employ with the secondary fermentation taking place in each bottle. There are also more industrial methods of producing sparkling wines, but in most cases, better wines employ the traditional method.
Champagne is an excellent apéritif, giving a lift to your appetite and a bounce to your spirits, but it can work well with a wide variety of foods - steamed lobster or roast chicken, turkey, sushi, pasta dishes and lighter bodied fish like halibut or sea bass. It goes well with vegetarian fare, creamy soups and bisques, stews and Cobb or Caesar salads. As we were bagging up these wines we filled the dining room table with smoked salmon, caviar pie, boiled shrimp, Carolina crab cakes, biscuits with prosciutto ham, mousse troufée, ham sandwiches on rolls and a platter full of Apalachicola oysters on the half shell. For dessert we had a chocolate cheesecake topped with fresh raspberries, another nice match with the wines.
All of these sparklers were tasted blind along with the food. Our favorite wine this year was also a repeat "first place" from last year. It hails from Alsace - Lucien Albrecht Cremant d'Alsace - followed closely by two nice Champagnes. Gruet from New Mexico showed well, and was a repeat favorite.
There are lots of good sparklers for the budget-minded, but when the occasion calls for the cachet associated with the genuine article, you can plan on spending $25-plus for a good non-vintage Champagne. Shop around though, there are some deals out there.
Many of the non-French wines were delightful and affordable. Freixenet again showed why it is the world's largest-selling sparkling wine, and several California wines were outstanding. Saint Hilaire and Paul Cheneau round out the "Best Buys.". Any of these wines would not disappoint, they are refreshing and lively wines to highlight your holiday parties or compliment a meal. Look for the best value to fit the occasion.
Next time you are in your local wine store pick up one of these sparkling wines and see if it won't change your outlook on life. Happy New Year! We welcome your questions and comments. Send E-mail to webwineman@hotmail.com.
Free Times Sparkling Wine Review
Brut
Lucien Albrecht Brut, Alsace **** Best of Tasting France $15.99
Lanson Black Label NV, Champagne **** Best Champagne France $29.99
Charles Lafitte NV, Champagne **** Smart Buy France $21.99
Gruet, Brut **** Consistent Best Buy New Mexico $13.99
Schramsberg Blanc de Noir **** Nice Color & Aroma California $29.99
Domaine Carneros, 2000 **** Consistent Favorite California $21.99
Laurent-Perrier Brut L-P, Champagne **** Another Star France $27.77
Rotari **** A Best Buy Italy $12.99
Roederer Estate Brut **** California $19.99
Freixenet Cordon Negro Brut *** All Time Best Buy Spain $6.99
Ruinart Brut NV, Champagne *** Biscuits & Pears France $28.99
St. Hilaire Brut *** A Best Buy France $9.99
Paul Cheneau Brut Cava *** Another Best Buy Spain $7.99
Our four-star rating system and how it might compare to the Wine Spectator 100-point scale:
* Good (80-84)
** Very Good (85-88)
*** Very Good/Excellent (88-90)
**** Excellent (91+)

December 2003
To contact Richard Fadeley, write him at webwineman@hotmail.com