<! - Page Contents Begin Here - >
Big Bottle Best Buys!
© by Richard Fadeley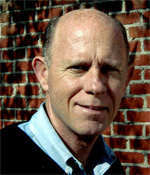 There are lots of things your parents teach you as you grow up. Like "don't talk with food in your mouth", "look both ways before you cross the street" and "don't buy cheap wine, it'll give you a headache!" I cannot argue with the first two, but there are exceptions to the third.
Having been spooked by this "Great Recession" I have lately been sneaking around in the "big bottle section" of my favorite stores – I usually wear some sort of disguise, hoping to avoid detection – but, I have to admit, I have found some surprisingly enjoyable wine at prices that will work with almost any budget.
You can see where I'm going with this. Blind tasting, right? But this time we had lots of different wines, white and red, so we tasted over several days, comparing similar wines, with food. We put a limit of $20 for a 1.5 liter bottle (equal to two regular 750ml bottles), but really found hardly any wines over $15.
Big bottles are not necessarily a sign of inexpensive wines. You can order your Bordeaux futures in magnums if you like, but you will pay a slight up-charge. But we are looking at these wines as bargains, and some drank like wines costing twice as much! You will probably start seeing some of these better wines packaged in 3-liter boxes (bag-in-the-box), which would be a good thing, as the wines will keep longer and take up less space.
On to the tasting! Starting with the whites, some of which were simply Vin de Table without even a vintage, others familiar labels, only in larger bottles.
We liked several whites made with Sauvignon Blanc, and of course Pinot Grigio is always a crowd-pleaser. When it comes to wine – like most consumer goods– it is only natural to equate price with quality, but that is not necessarily the case.
We found several decent wines that would be under $8 (for a standard bottle), and a few even under $5! It helps to know what to serve with a particular wine and proper serving temperature will enhance a wine's personality – reds about 62°-65° and the whites typically 40°-45°. We found nice everyday Chianti that would be perfect with pizza or pasta; Syrah that would be fun with burgers, grilled meats or a pork tenderloin; and Merlot and Cabernet Sauvignon that were nice with a pan-seared New York strip.
The most interesting wine turned out to be an "in-house blend" of our two favorite reds (St. Martin Merlot and Redwood Creek Caberent) that seemed almost like mid-level Bordeaux.
So, for parties, family gatherings, and mid-week quaffiing these wines can make a lot of sense and keep you on budget. When working with the big bottles you can either keep in the fridge, or decant into standard bottles and re-cork to preserve freshness. I like a VacuVin closer to seal opened wines. It can work well for 3 to 5 days.
Pay attention to the large format bottles and find your everyday favorite. All these are locally available wines, but email me if you need help finding them. We would like to hear about your favorite wine and where you found it.
Whites
St. Martin 2008 Sauvignon Blanc *** Best White France $12
Sauvion Cler Blanc, VdT *** Another Favorite! France $17
Folonari 2008 Pinot Grigio *** Best Pinot Grigio Italy $12
Rene Barbier Mediterranean White *** Best Value White! Spain $9
Reds
Redwood Creek 2008 Cabernet *** Best of the Reds California $10
St. Martin '07 Merlot *** Nice Earthy Red! France $12
Falling Star '08 Malbec *** Best Value Red! Argentina $9
Conte Priola '07 Chianti *** Perfect with Pasta Italy $15
DuBoeuf '07 Beaujolais-Village *** Dependable Wine! France $15
Columbia Crest 2004 Shiraz *** Good Value! Washington $14
Columbia Crest 2004 Merlot *** Well Developed! Washington $14
Our four-star rating system and how it might compare to the Wine Spectator 100-point scale:
* Good (80-84)
** Very Good (85-88)
*** Very Good/Excellent (88-90)
**** Excellent (91+)

All ratings are only the opinions of our tasters and not meant to offend your personal favorites.
September 2009
To contact Richard Fadeley, write him at webwineman@hotmail.com