Gamay finds its natural home in Beaujolais
© by Richard Fadeley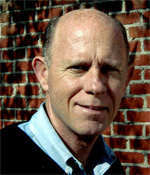 EDITOR'S NOTE: Here at WineLoversPage.com, we didn't say a word about Beaujolais Nouveau this year. Did you miss it? We didn't think so. Once a popular November wine ritual, that ship has pretty much sailed. But that doesn't mean that we don't love Beaujolais! We're always ready for a glass of this dry, food-friendly red from one of France's greatest culinary regions around Lyon. Here's columnist Richard Fadeley with a close look at some regional treats.
The more serious wines of Beaujolais speak for the region, and its hilly granite based soils that seem to be just what the Gamay grape was looking for when, in 1395, Phillip the Bold banned it from the gentle sloping limestone slopes of the Cote d'Or and Burgundy proper. Though Beaujolais may technically bear "Burgundy" on the label, it is now more accurately treated as its own distinct region.
Just north of Lyon in southeast central France and extending almost to Mâcon, Beaujolais is "home-base" for the Gamay grape. When subjected to lower yields and from better-situated sites gamay can produce very interesting food-friendly wines that can age for 2-5 years and be a welcomed addition to your cellar. Beaujolais-Villages comes from 39 villages well positioned in the northern part, just below the 10 Cru Beaujolais from the best vineyards in the area. Here we find wines that pair well with a variety of food, perfect with picnics, and can stand-in for its "city-cousin", Pinot Noir. That means pairing with salmon, chicken, pork, portobello mushrooms, burgers, etc.
We tasted 18 wines from different vintages for this article, and it seems the '09's and the '11 are showing the best right now. We tasted the wines over several nights with a wide variety of fares. They were nice with a Caesar salad with salmon, perfect with chicken, and delicious with a vegetarian pizza. If you find me at a football game, you will always find a Beaujolais (and most likely a rosé and a white wine) in my cooler. Seems to cover most anything you will find at a "tail-gate". These reds like a little chill, so throw one in the cooler and by the time you get there it will be just right. Keep it cool; on hot days they warm-up fast. Our tailgates usually have a little bit of everything – fried chicken, pimento cheese sandwiches, deviled eggs, Mexican bean dip, and the Beaujolais is right at home!
As an everyday red these sturdy wines can stand in for Pinot Noir at a fraction of the price, and a Cru Beaujolais is my first choice with escargot! These are no-nonsense wines with no fuss, no decant, or extended aging requirements. All with moderate alcohol and at a price that puts a smile on your face. Look for the crus, the ten villages that are allowed to put only their name on the label, such as Brouilly, Morgon, Moulin-A-Vent, Cotes de Brouilly, Fleurie or Chroubles. When in doubt ask the wine consultant, he/she will know. Perhaps a Saint Amour for Valentine, or a Julienas with Thanksgiving dinner. Where else can you explore the top wines of a region for under $20? Jadot and DuBoeuf both have winners with their '11 Beaujolais-Villages; and most any other producer that you see is usually a safe bet.
Around here we see a lot of Georges Duboeuf, including a fine wine from one of his growers, Jean Claude Debeaune in the region of Morgon. Duboeuf is a tireless champion for his home region, producing a variety of labels with good distribution. His wines are representative of good Beaujolais.
So take advantage of the weaker Euro to enjoy some of France's finest wines. Enjoy a bottle of the Nouveau, then get familiar with the more serious side of Beaujolais and expand your wine horizons.
We've provided a few good examples of these wines, and several "Best Buys". Let us know what you think.
Beaujolais Wine Review
| | | | |
| --- | --- | --- | --- |
| DuBoeuf '11 Moulin-a-Vent, Flower Label | **** | Our Favorite Beaujolais! | $16 |
| DuBoeuf '11 Descombes, Morgon | **** | A Close Second! | $16 |
| Guy Breton '11 Morgon (Kermit Lynch) | **** | Another Favorite! | $29 |
| DeBeaune '09 Cht. de la Perriere, Brouilly | **** | Beaujolais can age! | $20 |
| Cht. de La Chaize, '09 Brouilly | **** | Another Very Nice Wine! | $18 |
| Cht. de Capitans '11 Julienas | **** | Full Bodied, Rich! | $17 |
| Fessy '11 Cht. des Reyssiers, Régnié | **** | From the Newest Cru! | $16 |
| Dom. du Crêt de Bine, Beaujolais | **** | Surprisingly Stylish! | $16 |
| DuBeaune '11 Dom. Piguard, Beaujolais | ***1/2 | A Solid Best Buy! | $10 |
| Duboeuf '11 Fleurie, (Flower Label) | ***1/2 | This Will Age! | $16 |
| DuBeaune '11 Beaujolais-Villages | ***1/2 | Solid Value | $13 |
| Louis Jadot '10 Beaujolais-Villages | ***1/2 | Another Best Buy! | $10 |
Our four-star rating system and how it might compare to the WS 100-point scale:
* Decent (80-83)
** Good (86-87)
*** Very Good (87-89)
**** Excellent (90+)

All ratings are only the opinions of our tasters and not meant to offend your personal favorites.
December 2013
To contact Richard Fadeley, write him at webwineman@hotmail.com