Beaujolais Best Buys
© by Richard Fadeley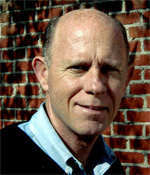 When Philip the Bold banned the gamay grape from Burgundy in 1395 (not a typo), he not only defined and refined the home base for pinot noir, but he also unwittingly did the same for Beaujolais, a hilly region between Lyon and Macon in southeast central France. It turned out that gamay was better suited for the granite soils of Beaujolais where it is one of the few places it is grown with distinction anywhere in the world. This turned out to be a win-win situation for both sides.
Technically part of Burgundy, Beaujolais accounts for about 50% of that famous region's production, mainly known for its pinot noir and chardonnay. You are familiar with Beaujolais Nouveau – it will be released worldwide on the third Thursday in November each year (the 15th this year) – a fruity quaffable wine with few distractions, hanging on the vines just five or six weeks ago it is the first wine from the 2012 vintage in the northern hemisphere. It is simply a fruity celebration wine to be enjoyed with Thanksgiving dinner, burgers or maybe a tailgate, not aged at all, but basic wine from this years juice.
Unfortunately most people think of Nouveau when they think of Beaujolais (or remember some awful hangovers from overindulging in Beaujolais-Villages while in college, and dismiss some really interesting wine. Beaujolais-Villages and the even better Cru Beaujolais, which can stand in for pinot noir from Burgundy, will show the serious side of this colorful hilly region. Gamay is only ordinary when grown in the limestone soils of the Cotes d'Or, but when subjected to lower yields and from better-situated granite slopes gamay can produce very interesting food-friendly wines that can age for 2-5 years. Beaujolais-Villages comes from 39 villages well positioned in the northern part, just below the 10 "Cru Beaujolais" from the best vineyards in the area. The Crus are found in an area only about 15 miles long by 7 miles wide and helps explain the French concept of terroir, the overall effect that soil, climate and aspect have on the eventual outcome of the winemaking process. Here we find wines that pair well with a variety of food, perfect with picnics, and can stand-in for its "city-cousin", pinot noir. That means pairing with salmon, chicken, portobello mushrooms, burgers, etc.
We tasted these wines blind, over several nights, with a wide variety of food. They were nice with grilled salmon, perfect with chicken, delicious with a vegetarian pizza, and if you find me at a football game, you will also find a Beaujolais (and most likely a rosÈ and a white wine). These reds like a little chill so throw one in the cooler and by the time you get there it will be just right. Keep it cool; on hot days they warm-up fast.
George Duboeuf has been the champion of Beaujolais for most of his life – he is 79 and still going strongóand largely responsible for making Beaujolais a household name. He will also bottle wines under the Dubeaune label for different retailers. Duboeuf and Jadot account for most of the Beaujolais that we see here, but anything else you find should be worth a try. As an everyday red these sturdy wines can stand in for pinot noir at a fraction of the price, and a Cru Beaujolais is my first choice with escargot! These are no-non-sense wines with no fuss, no decant, or extended aging requirements. All with moderate alcohol and at a price that puts a smile on your face. Look for the crus, the ten villages that are allowed to put only their name on the label, such as Brouilly, Morgon, Moulin-A-Vent, Cotes de Brouilly, Fleurie or Chroubles. Where else can you explore the top wines of a region for under $20. It looks as though 2011 was another good year so take advantage of the lower Euro to enjoy some of France's finest wines. As you can see by our results, Beaujolais can age and improve with a year or two in the bottle.
So enjoy a bottle of the Nouveau, then get familiar with the more serious side of Beaujolais and expand your wine horizons. We've provided a few good examples of these wines, and if you find smaller producers, they are worth a try.
Beaujolais Review
Beaujolais-Villages & Crus
Henry Fessy '09 Morgon
****
Best Cru Beaujolais!
France
$ 14
Jadot '09 Chateau des Jaques, Morgon
****
Delicious & Will Age!
France
$ 18
Duboeuf '09 La Chaponne, Morgon
****
Another Winner!
France
$ 14
DeBeaune '11 Beaujolais-Villages
****
Good Value & Best Buy!
France
$ 12
Duboeuf '09 Brouilly, Flower Lable
****
A Best Buy!!
France
$ 11
Duboeuf '11 Jean Descombes, Morgon
****
Elegant & Stylish!
France
$ 14
Duboeuf '11 Beaujolais-Village
***1/2
Another Star, Best Buy!
France
$ 11
Jadot '11 Beaujolais-Villages
***1/2
Easy to Enjoy!
France
$ 11
Beaujolais Nouveau
Haven't tasted yet, but make sure you do soon!
Our four-star rating system and how it might compare to the WS 100-point scale:
* Decent (80-83)
** Good (86-87)
*** Very Good (87-89
**** Excellent (90+)

All ratings are only the opinions of our tasters and not meant to offend your personal favorites.
November, 2012
To contact Richard Fadeley, write him at webwineman@hotmail.com