<! - Page Contents Begin Here - >
Top Value Wines from Beaujolais and the Mâconnais
© by Richard Fadeley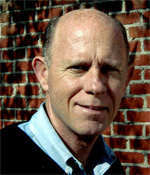 West of Mâcon in south central France are two of the most consistent sources of reasonably priced wines in the world:
Northwest of the town is the Mâconnais, known for its white wine from the Chardonnay grape, and taking its name from this departmental capital city of 36,000.
Southwest of the Mâconnais is the region of Beaujolais, where the wines are red and the grape is Gamay.
Recent years have reconfirmed the depth and quality of these easy-drinking, no-nonsense wines, so this month we thought we would taste both to evaluate the current vintages from these southernmost regions of France's fabled Burgundy.
The signature village in the Mâconnais is the well known Pouilly-Fuissé, but it is surrounded by less familiar villages that produce amazingly good value Chardonnay as well (St. Véran, Pouilly-Venzelles, and Pouilly-Loché, to name a few).
This tasting seemed to validate the preeminence of Pouilly-Fuissé with lovely wines that were fresh and zesty with lots of green apple and pear and a pleasing nuttiness. These wines typically see little or no oak, with stainless steel fermentation being the norm.
For the savvy wine buyer, the Mâconnais is a treasure trove of well-made wines from the 43 villages that make up the framework for the Mâcon-Villages AOC, and rarely will they disappoint. You can find wines from such places as Vire-Clessé, Mâcon-Prissé and even Mâcon-Chardonnay, thought by some experts to be the village from which the grape gets its name. We tasted these wines with cheese (Camembert, Stilton, and Raclette), olives, crudités and hummus.
At the southernmost end of Burgundy you find its most prolific region - Beaujolais - which accounts for two-thirds of overall production, half of which goes into the glorified Nouveau the first young wine of the current vintage, released on the third Thursday of November. Nouveau is usually fun and fruity, but it is outclassed by the more serious and later released Beaujolais-Villages and the several crus or villages that are allowed to use the village name on the label. They are usually worth the $1-$4 premium. Ten villages make up the crus, with Fleurie, Moulin-à-Vent, Brouilly, Juliénas and Morgon being the best-known, but they all have something to recommend them. (www.beaujolais-wines.com) is a good resource for more information.)
You will note that several of our reds were from Jean Claude Debeaune, which is a nom de plume for George Dubeouf, an alternate label from the "King of Beaujolais." The '05 vintage produced some of the best wines that I have tasted from this region and seemed to dominate our tasting.
As an interesting aside, this is the only place in the world where the Gamay grape is grown with any distinction, and distinctive they are! These wines will age well - three to six years, if you can keep your hands off them - but are delicious right now, a wine that seems to justify at least a mixed-case purchase. Unlike most reds that only need a little cool-down, these wines should be chilled to about 55 to 60F (13-15C).
We tasted these wines with the same hors d'oeuvres but continued into the main course of grilled Carolina dove with butter beans, long-grain and wild rice, and a salad of butter crunch lettuce with goat cheese and apples. They would also work well with burgers, stews, coq au vin, veal or even lamb. Great for throwing into a cooler for tailgating or a picnic! For dessert we had homemade apple crisp that made me go back for a bit of the Chardonnay. Good food, good wines, and our tasting panel made for a pleasant night.
For these wines we tasted 12 whites and nine reds, all blind, with food as we always do, and what a nice collection of wines to review. Any of these, as well as other whites and reds from the 2004 and '05 Mâconnais and Beaujolais, would be worthy of your attention.
Send E-mail to webwineman@hotmail.com.
Free Times Mâcon and Beaujolais Review
Recommended Whites:
Chateau de Clos, '04 Pouilly Fuissé **** Our Top White! France $24.99
Louis Latour '04 Pouilly Fuissé **** A Complete Wine! France $16.99
Michael Picard '04 Pouilly Fuissé *** A Personal Favorite! France $17.99
Bouchard '04 Pouilly Fuissé *** Another Winner! France $18.99
Cave de Lugny '04 Mâcon-Lugny *** A Best Buy France $10.99
Clos de Condemine'05 Mâcon-Villages *** Another Best Buy France $11.99
Recommended Reds:
L'Oissillon '05 Beaujolais-Villages **** Top Red & Best Buy! France $8.99
Dom. De Michelons '05 Moulin-á-Vent *** Fruity & Complex! France $11.99
Duboeuf '05 Chiroubles, Flower Label *** Crus Age Best! France $10.99
Duboeuf '05 Fleurie, Flower Label *** Should Age Well! France $10.99
Picard '04 Beaujolais-Villages *** Another Good Vintage France $9.99
Bouchard '01 Beaujolais-Villages *** They Can Age! France $9.99
Our four-star rating system and how it might compare to the Wine Spectator 100-point scale:
* Good (80-84)
** Very Good (85-88)
*** Very Good/Excellent (88-90)
**** Excellent (91+)
November 2006
To contact Richard Fadeley, write him at webwineman@hotmail.com