<! - Page Contents Begin Here - >
Tippling the Tango: Tasting Argentine Wines
© by Richard Fadeley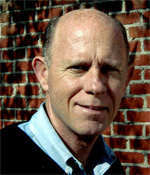 Having cultivated the vine since the mid 19th Century and having one of the world's major economies, it should come as no surprise that Argentina is also a major player in the world wine market. They are currently the fifth largest producer, though most of their wines stay in country, to support the fairly high per capita consumption rate?it might be all that dancing, or might even cause it! So we set out to uncover the merits of the Argentinean wine trade, collecting over 22 whites and reds mostly from their Mendoza region, hard against the eastern side of the Andes, just over the hills from Chile.
We bagged up the wines, along with celery, olives, hummus, salami, and cheese; tasted our way through the whites first, then the reds. Just for fun we included a Malbec from France just to see how they were doing with this French grape that used to be a blending grape in Bordeaux but is now grown in the Loire valley and is the principal grape in Cahors. There it is the principal variety and produces spicy, long-lived wines. It is a major grape in Argentina now, though Bonarda is the most widely planted. We found a nice one in this tasting along with several noteworthy Malbecs.
The big surprise was the whites, led by the ubiquitous Chardonnay. There were several well-made examples of this variety, both oaked and unoaked. Easy drinking, no pretense, just fun.
Torrentes is another interesting varietal wine that is unique to Argentina. This grape is a cross between Muscat and the Mission grape yielding a spicy aromatic wine, not unlike a Gewuztraminer and reminiscent of its parent Muscat. Might be good with Asian fare or with cream of fennel soup. It will get your attention! We also had a nice Sauvignon Blanc and it was smartly priced. You will also find sparkling wines made here, most notably by Moët with their Botega Chandon subgroup.
On to the reds, which comprise the bulk of the production. Here we found big fruit forward wines that would go well with the Chimichurris sauces for the various red meats so common in Argentina. We also found a nice Bonarda ($14) for a change-of-pace red. But the Malbec is what the export market wants to showoff as their varietal wine. It is fruit forward and fairly extracted. Red meat only! But good value here for what you get. None of these wines cost over $18 and are ready to drink. They would hold for 2-4 years but don't require all the fuss of an "Old World" iconic wine. The cool nights in the high altitude vineyards of Mendoza (some of the highest in the world) yield deeply colored and rich reds.
We finished the tasting with dinner, accompanied by our favorite of the night, an '07 Pinot Noir from El Portillo, served with Carolina quail, rice and snow peas, mixed vegetables and bread. This was a pleasant surprise, but then Trapiche Pinot Noir has shown well in previous tastings. A chocolate cake polished off the evening with the dregs from the Malbecs.
Several large American and French wine houses have invaded the fertile regions of Mendoza and made large commitments in this promising country and you can only expect the wines to continue to improve.
Always keeping your palate alert, try one or two of these favorites, and maybe even compare to the Cahors (available at The Gourmet Shop) to get a New World/Old World contrast. Let us know what you think! (editor@free-times.com).
Whites:
Nieto '07 Chardonnay *** Best White! Argentina $ 12
Terrazas '07 Chardonnay *** A Best Buy ! Argentina $10
Lotengo '07 Torrentes *** A Hint of Licorice! Argentina $10
Trapiche '07 Torrentes *** Spicey White! Argentina $10
La Vuelta '08 Unoaked Chardonnay *** A Best Buy! Argentina $ 8
Pascual Toso '07 Sauvignon Blanc *** Different & Good! Argentina $10
Malbecs (Red):
Clos La Coutale '06 Cahors *** Best Malbec by a Nose! France $18
Pascual Toso '07 Malbec *** A Close Second! Argentina $9
Montgras '07 Malbec *** Another Star! Argentina $14
El Portillo '07 Malbec *** * Another Best Buy Argentina $12
Terrazas '06 Reserva *** Big and Showy! Argentina $16
Norton '08 Malbec *** Decant to Show Its Best! Argentina $ 10
Other Reds:
El Portillo '07 Pinot Noir *** * Our Top Rated Wine! Argentina $13
Broquel '06 Bonarda *** Another Favorite! Argentina $13
Our four-star rating system and how it might compare to the Wine Spectator 100-point scale:
* Good (80-84)
** Very Good (85-88)
*** Very Good/Excellent (88-90)
**** Excellent (91+)

May 2009
To contact Richard Fadeley, write him at webwineman@hotmail.com