How Much Is Too Much? Alcohol in Wine
© by Richard Fadeley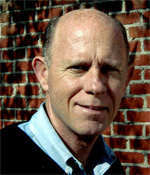 A good friend recently asked me would it be safe to drive after drinking a half bottle of wine with dinner. I was embarrassed to say that I was not sure and immediately went to work on this article.
Wine varies dramatically in its percentage of alcohol-by-volume (ABV) and is something you should pay attention to if you plan to imbibe. My plans were to drink varying wines and submit to an official Breathalyzer test, doing this over several days. SLED (South Carolina's state law enforcement division) refused to cooperate and since they own all of the machines, that option was out.
Fortunately the private market sells an assortment of handheld devices with varying degrees of accuracy. I settled on the BACTrack Element, a professional grade device with a 4-digit readout and an accuracy of 0.005 percent, keeping in mind that 0.080 percent is legally intoxicated.
For this "unscientific" study I drank wines with varying degrees of alcohol (ABV percent). This percentage is shown on every bottle, though quite often you need glasses to see the fine print. Another variable is the labeling laws of each country. In the US wine producers with wines below 14 percent are allowed a variation of 1.5 percent, and for wines above 14 percent they can be off by 1 percent. Most European countries allow a 0.5 percent margin of error. For this reason I limited my wines to Europe, picking a 12 percent Spanish rosé from Rioja ('12 Monte Clavijo Rosé, $8), a 13 percent red Burgundy (Machard de Gramont '09 Chorey-les-Beaune, $25), and a 14.5 percent southern Rhone red (Pierre Amadieu '09 Gigondas, $25).
The results were pretty telling. The procedure consisted of tasting two 6 ounce glasses of the wine (typical restaurant pour is 4-7 oz.), served with cheese, crackers, olives, etc.; waiting the mandatory 20 minutes, and submitting to a self-administered Breathalyzer test; then having one more 6 ounce glass and waiting 20 minutes and taking an additional test. I am a 160-pound male and my weight and gender need to be considered since many factors can effect a blood alcohol content (BAC) test.
The first wine – at 12 percent – after two glasses gave me a reading of 0.039 percent and after the third glass a reading of .063 percent. I felt fine and enjoyed a nice meal of lamb chops with a glass of red Bordeaux, after which I tested again and my BAC had climbed to 0.075 percent. The food seemed to help moderate the BAC test. I would not have attempted to drive a car with a known reading that high. Who knows what the police's equipment would indicate?
The second day and wine #2 (13 percent) yielded a score of 0.040 percent after 2 glasses and climbed to 0.069 percent after the third glass, close to the legal limit, and I felt fine, but would have preferred to let my wife or someone else drive.
Day Three and the last wine (14.5 percent) yielded a score of 0.069 percent after just two glasses. I then poured the third, but after half of that glass (3 ounces) I was "all-in" and had no desire to consume anymore of a wine that had started out as a delicious, aromatic full-bodied wine. I waited the perfunctory 20 minutes and blew a whopping 0.093 percent. There would be no driving for me that night.
The answer to my friend's question? It depends. It depends on the ABV of the wine, your gender, your body weight, and how much food you have consumed with the wine.
The bottom line? First, wines vary dramatically in alcohol content, all the way from Moscato d'Asti at 5 percent to some California zinfandel that will top out over 16 percent. Second, that variation can be meaningful in your ability to process the alcohol and perform fine motor skills such as walking, talking, and driving. My numbers are by no means a reflection of how you would process the same amount of wine at the varying alcohol percentages, but is clearly evidence that alcohol percentages do matter – and more than you might realize.
Do you have to compromise quality to drink lower ABV wines? Absolutely not. In fact, they usually go better with food and certainly as an apéritif. Below I have listed some noteworthy wines with moderate ABV's for your consideration and enjoyment.
And pay attention to the alcohol percentages. You just might be surprised.
The National Transportation Safety Board is pressing states to lower the legal limit to 0.05 percent which would be problematic for restaurants and bars and something most people, including this writer, would oppose. It would certainly increase your awareness of ABV percentages in wine – and beer as well – including sales numbers.
Let your voice be heard!
Delightful Lower Alcohol Wines (13 Percent & Below)
Whites & Rosés:
Dom. St. Martin '11 Muscadet
****
Winner & A Best Buy!
Sevre et Maine
$12
L'Oiseliniere '09 Muscadet, S&M
****
Another Best Buy!gton
Sevre et Maine
$15
Dom. de Bégrolles '11 Muscadet
***1/2
A Best Buy!
Sevre et Maine
$9
Dom. Haut Morlu '12 Touraine
****
Classy Sauvignon!
Touraine
$10
Dom. St. Anne Picpoul de Pinet
***1/2
Another Best Buy!
S. Rhone
$10
Clean Slate '11 Riesling
****
A Best Buy Food Winner!
Mosel, Germany
$12
Himes '10 Steep Slope Riesling
****
Another Best Buy!
Mosel, Germany
$10
DuBoeuf '10 Macon-Villages
****
A Favorite Best Buy!
Burgundy
$10
Vinhas Altas '12 Vinho Verde
***1/2
Perfect with Summer!
Portugal
$9
Bastide de Trians '12 Rosé
****
A Summer Delight!
Provence
$10
Cht. De Nages '12 Rosé
****
Another Best Buy!
Rhone
$10
Reds
Most '09, '10 Red Bordeaux
****
Between 12.5 & 13.5 percent!
Bordeaux
$12-35
Most '09, '10 Red Burgundy
****
Great Food Wines!
Burgundy
$14-50
All '09, '10, '11 Beaujolais
****
Great Value Gamay!
Beaujolais
$9-13
Mezzacorona '11 Cabernet
***
Nice Summer Weight Red!
Italy
$11
Acrobat '11 Pinot Noir
****
First Rate Bargain Here!
Oregon
$17
Cave de Tain '09 Crozes Hermitage
****
Excellent Spicy Syrah!
N. Rhone
$17
Cave de Saumur '11 Chinon
****
Beautiful Cab Franc!
Loire Valley
$15
Banfi '09 Chianti Classico Reserva
****
Nice Sangiovese!
Chianti
$15
Our four-star rating system and how it might compare to the WS 100-point scale:
* Decent (80-83)
** Good (86-87)
*** Very Good (87-89
**** Excellent (90+)

All ratings are only the opinions of our tasters and not meant to offend your personal favorites.
March 2013
To contact Richard Fadeley, write him at webwineman@hotmail.com