Louise and Bernard Streiff invite you on
Wines of the Andes: Argentina and Chile
Dec. 1-11, 2004
Hosted by Michael Schachner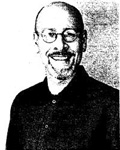 Based in New York, Michael Schachner is a freelance writer and wine consultant. His trip to Chile and Argentina in December 2003 was his fifth to South America since 1999. Michael has written several articles on the wines of Argentina and Chile, including his most recent, "Chile Tackles the 21st Century," Wine Enthusiast Magazine, March 2004; "Chile's Ten Best Red Wines, Wine Enthusiast Magazine, February 2003; "The Next Napa - Chile's Colchagua Valley, Wine Enthusiast Magazine, March 2002; "Chile - Breaking New Ground," Decanter Magazine, October 2002; and "Argentina - A Giant Awakens," Wine Enthusiast Magazine, October 2001.
Tour escorted by Louise & Bernard Streiff
Until now I thought that my favored wines came from Bordeaux or Napa Valley. That was until I discovered a new passion ... Chile and her wines. Chile is a country of natural beauty, friendly people, great cuisine and exciting wines. Now it's my pleasure to invite you to discover the great wines of Chile as well as those from Argentina.
This Andes Wines Tour is designed to provide you with both a complete cultural experience and an appreciation of South American wines. We will be visiting a number of wineries at the best time, the southern hemisphere's early summer. Not only that, our wineries have been selected by an expert, Michael Schachner, who will add to your understanding and enjoyment of South American wines. We look forward to sharing with you this fun and unique wine adventure.
Bernard Streiff, Certified Travel Counselor
(619) 670-7425 ext 119 or (800) 862-6220
E-mail: ranchobernard@yahoo.com

ITINERARY
Wednesday, Dec. 1
Independent arrival in Buenos Aires. Overnight, Americas Towers Hotel, located three blocks from the famed shopper's haven of Avenida Florida.

Thursday, Dec. 2
Fly to Mendoza wine region, arriving in mid-morning. Full-day excursion to Catena Zapata and La Rural wineries for visits and wine tastings. Evening dinner at world renowned "1884" restaurant. (B,D)

Friday, Dec. 3
Full day wine tasting at Terrazas de los Andes and Norton wineries, dinner at Norton in the evening. (B,D)

Saturday, Dec. 4
A full day of relaxation in Mendoza, a town known also for its favorable climate and pure mountain waters. (B)

Sunday, Dec. 5
A spectacular day of driving through the Andes Mountains. Late afternoon arrival at Santiago de Chile, with overnight at Torremayor Hotel, located in one of the best neighborhoods of the city, near restaurants and commercial centers. (B,L)

Monday, Dec. 6
Tour the city. In midafternoon, visit Haras de Pirque winery. In the evening, dinner at "Kilometre," one of the best restaurants in the city. (B,D)

Tuesday, Dec. 7
Lunch and tasting at the tasting center of Concha y Toro, located in a trendy district of Santiago. (B,L)

Wednesday, Dec. 8
Leave Santiago for the Colchagua Valley. Visit, tasting and lunch at Viu Manent winery. In midafternoon, visit and tasting at MontGras winery. (B,L)

Thursday, Dec. 9
Morning free to explore the small town of Santa Cruz and visit the fascinating "Museu de Colchagua" located next to the hotel. In the afternoon, visit and tasting at Casa Lapostolle. Dinner at Miguel Torres winery, where the restaurant combines Chilean and European cuisine. (B,D)

Friday, Dec. 10
Morning at leisure in Santa Cruz. Lunch and wine tasting at Santa Rita winery. Afternoon return to Santiago. (B,L)

Saturday, Dec. 11
Independent departure for USA, or extend your stay in South America.

IMPORTANT NOTE: Daily activities, wineries visits/tastings and hotels are subject to change within the itinerary. However, winery visits are planned as outlined on the itinerary of this brochure.
WHAT IS INCLUDED IN THE TOUR

Transportation by private Mini Bus Van/Motorcoach
Hotel accommodations, hotel taxes and porterage of one bag from van/motorcoach to hotel.
Meals as listed in the itinerary: B - Breakfast L - Lunch D - Dinner
Wine tastings in Mendoza: Catena Zapata, La Rural, Terrazas de los Andes and Bodegas Norton
Wine tastings in Chile: Haras de Pirque, Concha y Toro, Santa Rita, Viu Manent, MontGras, Miguel Torres and Casa Lapostolle
City guided tour in Santiago
Escorted by Louise and Barnard Streiff
Hosted by wine writer and consultant Michael Schachner
TOUR LAND COST
Contact us for rate information. Interested clients should contact:
Bernard Streiff Rancho San Diego Travel CST-2001489-10 3733 Avocado Blvd. La Mesa, Calif. 91941 (619) 670-7425 ext 119 or (800) 862-6220 E-mail: ranchobernard@yahoo.com
Rancho San Diego Travel